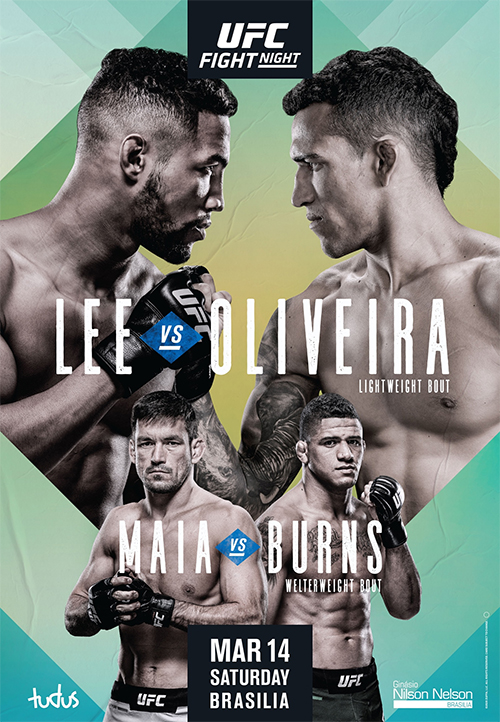 New poll added on the tracker, look for it in the right side column!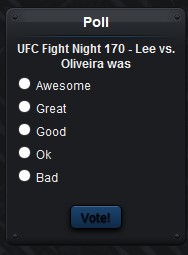 After watching the event, please enter your assessment from 1 to 5.

The poll results will be published here after approximately a week.

POLL RESULTS
UFC Fight Night 170 - Lee vs. Oliveira
Awesome 16%
Great 33%
Good 27%
Ok 16%
Bad 9%
Votes: 45
Thank you for voting!