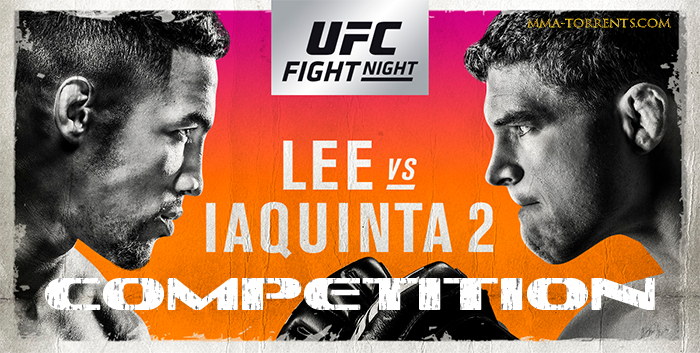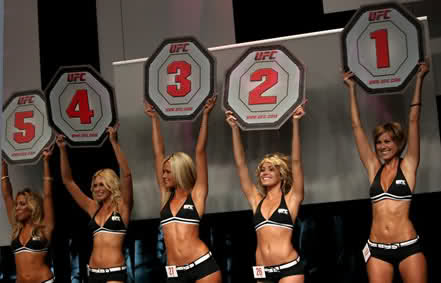 Ladies and gentlemen, it's time to present the results of the UFC on Fox 31 - Lee vs. Iaquinta 2 competition!
UFC on Fox 31: Lee vs. Iaquinta 2
December 15, 2018
Fiserv Forum
Milwaukee, Wisconsin, United States
Results event SPOILER WARNING:
Results competition:

CONGRATULATIONS to our WINNERS who all picked 9/12 fights correct getting 9 wins!

clasonic13, jizac2, merrybjj, motafinga, oufoui & Prettosteve
You get the UFC belt plus an additional 25 GB's as reward!!!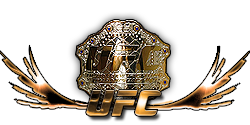 GOOD WORK EVERYONE!!!


# Username Entries Wins Lost % +/-
1 clasonic13 12 9 3 75 % + 4.20 GB
2 jizac2 12 9 3 75 % + 4.20 GB
3 merrybjj 12 9 3 75 % + 4.20 GB
4 motafinga 12 9 3 75 % + 4.20 GB
5 oufoui 12 9 3 75 % + 4.20 GB
6 Prettosteve 12 9 3 75 % + 4.20 GB
7 antixflag 12 8 4 67 % + 3.60 GB
8 AshiGarami 12 8 4 67 % + 3.60 GB
9 breakdown 12 8 4 67 % + 3.60 GB
10 BreezyNJW 12 8 4 67 % + 3.60 GB
11 egjegmma 12 8 4 67 % + 3.60 GB
12 exsmmat 12 8 4 67 % + 3.60 GB
13 Gurman2000 12 8 4 67 % + 3.60 GB
14 Jseane 12 8 4 67 % + 3.60 GB
15 Kazakhkenny 12 8 4 67 % + 3.60 GB
16 Nescafe 12 8 4 67 % + 3.60 GB
17 notjohnny 12 8 4 67 % + 3.60 GB
18 Pelledead 12 8 4 67 % + 3.60 GB
19 poppingfresh 12 8 4 67 % + 3.60 GB
20 redcharade 12 8 4 67 % + 3.60 GB
21 skemer 12 8 4 67 % + 3.60 GB
22 tluper92 12 8 4 67 % + 3.60 GB
23 bjjfeeder 12 7 5 58 % + 3.00 GB
24 COSMIN1591 12 7 5 58 % + 3.00 GB
25 CuteKid123 12 7 5 58 % + 3.00 GB
26 Damian 12 7 5 58 % + 3.00 GB
27 DaveDave211 12 7 5 58 % + 3.00 GB
28 eutabio 12 7 5 58 % + 3.00 GB
29 Gungnir9999 12 7 5 58 % + 3.00 GB
30 lamey 12 7 5 58 % + 3.00 GB
31 mitch71h 12 7 5 58 % + 3.00 GB
32 norsu 12 7 5 58 % + 3.00 GB
33 srbshakal007 12 7 5 58 % + 3.00 GB
34 SunBro83 12 7 5 58 % + 3.00 GB
35 treefitty 12 7 5 58 % + 3.00 GB
36 Wenneseph 12 7 5 58 % + 3.00 GB
37 bigdog73 12 6 6 50 % + 2.40 GB
38 brucelee56 12 6 6 50 % + 2.40 GB
39 drachaon 12 6 6 50 % + 2.40 GB
40 DrEyeDrops 12 6 6 50 % + 2.40 GB
41 ermurenz 12 6 6 50 % + 2.40 GB
42 Fodaum 12 6 6 50 % + 2.40 GB
43 hanvolk 12 6 6 50 % + 2.40 GB
44 helpish 12 6 6 50 % + 2.40 GB
45 Khonda8 12 6 6 50 % + 2.40 GB
46 liro45 12 6 6 50 % + 2.40 GB
47 mayihavethis 12 6 6 50 % + 2.40 GB
48 ottodle 12 6 6 50 % + 2.40 GB
49 saleman 12 6 6 50 % + 2.40 GB
50 theball 12 6 6 50 % + 2.40 GB
51 wexsaf 12 6 6 50 % + 2.40 GB
52 arcanedh 12 5 7 42 % + 1.80 GB
53 DunkMaster69 12 5 7 42 % + 1.80 GB
54 Gericault 12 5 7 42 % + 1.80 GB
55 jitsuka 7 5 2 71 % + 2.30 GB
56 kopsikiller 12 5 7 42 % + 1.80 GB
57 mandonkrill 12 5 7 42 % + 1.80 GB
58 REDKNAPP 12 5 7 42 % + 1.80 GB
59 Retrorat1 12 5 7 42 % + 1.80 GB
60 slight 12 5 7 42 % + 1.80 GB
61 Twon 12 5 7 42 % + 1.80 GB
62 CN 12 4 8 33 % + 1.20 GB
63 dibblah 9 4 5 44 % + 1.50 GB
64 JACKASS77 8 4 4 50 % + 1.60 GB
65 tacco 12 4 8 33 % + 1.20 GB
66 yathe 10 4 6 40 % + 1.40 GB
67 DREVM 5 3 2 60 % + 1.30 GB
68 eliteeins1 5 3 2 60 % + 1.30 GB
69 GKB 4 3 1 75 % + 1.40 GB
70 kernelcrash 8 3 5 38 % + 1.00 GB
71 mjh1988 7 3 4 43 % + 1.10 GB
72 neimless 4 3 1 75 % + 1.40 GB
73 MrOriginal 4 2 2 50 % + 819.20 MB
74 aecheverria 3 1 2 33 % + 307.20 MB
75 brutkd 3 1 2 33 % + 307.20 MB
76 dicky44 2 1 1 50 % + 409.60 MB
77 kartgk 1 1 0 100 % + 512.00 MB
78 LPPanther 3 1 2 33 % + 307.20 MB
79 Tvarog 1 1 0 100 % + 512.00 MB
80 BJJFan1 4 0 4 0 % - 409.60 MB
81 Jedi2901 3 0 3 0 % - 307.20 MB

LINKS
Competitions page
Rules