LADIES AND GENTLEMEN, IT'S TIME TO PRESENT THE RESULTS OF THE UFC FIGHT NIGHT 59: MCGREGOR VS. SIVER COMPETITION!
UFC Fight Night 59: McGregor vs. Siver
Sunday, January 18th, 2015
TD Garden
Boston, Massachusetts
The fight winners are in
RED
:
Competition Prizes:

* 12 correct picks =

100

GB + 1 Invite
* 11 correct picks = 50 GB
* 10 correct picks = 20 GB
League Points:
Every correct pick made by each user is equal to 1 point. The points are automatically added to the competition league table here:

Results:
BIG CONGRATULATIONS to our 2 WINNERS who picked 12/12...

You will both receive the UFC FIGHT NIGHT 59: MCGREGOR VS. SIVER belt and 100 GB's each, plus a free invite for a friend!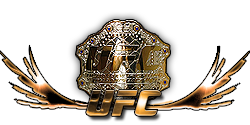 bigpoppapump










unknown
WELL DONE to EVERYONE who picked 11/12... You will all receive 50 GB's each!
ObSkewer
Mushulive
redcharade
Silhouette83
Gurman2000
josh69
garethdj6
Bangtail
coenvg
SyMBi0TiK
genveers
GOOD WORK to ALLwho picked 10/12... You will all receive 20 GB's each!
tluper92
Asilva
snipaks
skemer
lynx
rastaman68250
eutabioleiriao
hsu9540
norsu
Rolfeo
samson601
PUNXN0TD34D
clasonic13
Pelledead
WhiteKelly
poincy
feichar64
motafinga
dexbot
BelaB
revilo
Graeme
DivMuzza
GOOD WORK EVERYONE!!!

Below list is incorrect due to an error but the error has been fully corrected in the database so your points are really correct now.
UFC Fight Night 59: McGregor vs. Siver
bigpoppapump (correct: 11, incorrect: 1)
unknown (correct: 11, incorrect: 1)
Silhouette83 (correct: 11, incorrect: 1)
ObSkewer (correct: 10, incorrect: 2)
Gurman2000 (correct: 10, incorrect: 2)
Bangtail (correct: 10, incorrect: 2)
coenvg (correct: 10, incorrect: 2)
genveers (correct: 10, incorrect: 2)
garethdj6 (correct: 10, incorrect: 2)
snipaks (correct: 10, incorrect: 2)
Mushulive (correct: 10, incorrect: 2)
redcharade (correct: 10, incorrect: 2)
josh69 (correct: 10, incorrect: 2)
SyMBi0TiK (correct: 10, incorrect: 2)
WhiteKelly (correct: 9, incorrect: 3)
clasonic13 (correct: 9, incorrect: 3)
motafinga (correct: 9, incorrect: 3)
revilo (correct: 9, incorrect: 3)
Graeme (correct: 9, incorrect: 3)
Asilva (correct: 9, incorrect: 3)
BelaB (correct: 9, incorrect: 3)
skemer (correct: 9, incorrect: 3)
lynx (correct: 9, incorrect: 3)
rastaman68250 (correct: 9, incorrect: 3)
tluper92 (correct: 9, incorrect: 3)
hsu9540 (correct: 9, incorrect: 3)
hendo (correct: 9, incorrect: 3)
eutabioleiriao (correct: 9, incorrect: 3)
Wokko (correct: 9, incorrect: 3)
malafala (correct: 9, incorrect: 3)
fibonacci (correct: 9, incorrect: 3)
norsu (correct: 9, incorrect: 3)
DivMuzza (correct: 9, incorrect: 3)
poincy (correct: 9, incorrect: 3)
dexbot (correct: 9, incorrect: 3)
feichar64 (correct: 9, incorrect: 3)
Pelledead (correct: 9, incorrect: 3)
PUNXN0TD34D (correct: 9, incorrect: 3)
samson601 (correct: 9, incorrect: 3)
Rolfeo (correct: 9, incorrect: 3)
jonyv (correct: 8, incorrect: 4)
dolcca (correct: 8, incorrect: 4)
swooping (correct: 8, incorrect: 4)
yipsyke (correct: 8, incorrect: 4)
alienator13 (correct: 8, incorrect: 4)
remybfg10k (correct: 8, incorrect: 4)
IceDevil2k (correct: 8, incorrect: 4)
feli2 (correct: 8, incorrect: 4)
james575 (correct: 8, incorrect: 4)
jnrpepaseed (correct: 8, incorrect: 4)
FCF (correct: 8, incorrect: 4)
varunjosh (correct: 8, incorrect: 4)
Burdock (correct: 8, incorrect: 4)
eperim (correct: 8, incorrect: 4)
Goatboy (correct: 8, incorrect: 4)
jumanjoo (correct: 8, incorrect: 4)
xavve (correct: 8, incorrect: 4)
slight (correct: 8, incorrect: 4)
brutkd (correct: 8, incorrect: 4)
gaul (correct: 8, incorrect: 4)
hector7611 (correct: 8, incorrect: 4)
peteccfc (correct: 8, incorrect: 4)
nathanli (correct: 8, incorrect: 4)
Holden (correct: 8, incorrect: 4)
HumanChess (correct: 8, incorrect: 4)
kyodemon24 (correct: 8, incorrect: 4)
jizac2 (correct: 8, incorrect: 4)
livioo (correct: 8, incorrect: 4)
Shawmoney (correct: 7, incorrect: 5)
kopsikiller (correct: 7, incorrect: 5)
Daan (correct: 7, incorrect: 5)
mojotazz (correct: 7, incorrect: 5)
Fodaum (correct: 7, incorrect: 5)
two7sclash (correct: 7, incorrect: 5)
tacco (correct: 6, incorrect: 6)
MichiganFightLeague (correct: 6, incorrect: 6)
MRbloom (correct: 6, incorrect: 6)
Markito85 (correct: 6, incorrect: 6)
RShackleford (correct: 6, incorrect: 6)
Prettosteve (correct: 5, incorrect: 7)
Tdoom (correct: 5, incorrect: 7)
Twon (correct: 4, incorrect: 8)
mattt (correct: 4, incorrect: 8)