LADIES AND GENTLEMEN, IT'S TIME TO PRESENT THE RESULTS OF THE UFC FIGHT NIGHT 58: MACHIDA VS. DOLLAWAY COMPETITION!
UFC Fight Night 58: Machida vs. Dollaway
Saturday, December 20th, 2014
Ginásio José Corrêa
Barueri, Brazil
The fight winners are in
RED
:
Competition Prizes:

* 12 correct picks =

100

GB + 1 Invite
* 11 correct picks = 50 GB
* 10 correct picks = 20 GB
League Points:
Every correct pick made by each user is equal to 1 point. The points are automatically added to the competition league table here:

Results:
CONGRATULATIONS to our 10 WINNERS who ALL picked 10/12...

You will each receive the UFC FIGHT NIGHT 58: MACHIDA VS. DOLLAWAY belt and 20 GB's each!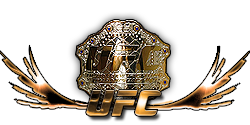 WhiteKelly








garethdj6








synkoptik








feichar64









unknown









Goatboy










coenvg










skemer











norsu











jonyv
GOOD WORK EVERYONE!!!

UFC Fight Night 58: Machida vs. Dollaway
garethdj6 (correct: 10, incorrect: 2)
jonyv (correct: 10, incorrect: 2)
skemer (correct: 10, incorrect: 2)
synkoptik (correct: 10, incorrect: 2)
Goatboy (correct: 10, incorrect: 2)
norsu (correct: 10, incorrect: 2)
unknown (correct: 10, incorrect: 2)
coenvg (correct: 10, incorrect: 2)
feichar64 (correct: 10, incorrect: 2)
SyMBi0TiK (correct: 10, incorrect: 2)
PUNXN0TD34D (correct: 10, incorrect: 2)
WhiteKelly (correct: 10, incorrect: 2)
malafala (correct: 9, incorrect: 3)
motafinga (correct: 9, incorrect: 3)
BelaB (correct: 9, incorrect: 3)
revilo (correct: 9, incorrect: 3)
genveers (correct: 9, incorrect: 3)
fibonacci (correct: 9, incorrect: 3)
jowsta (correct: 9, incorrect: 3)
MRbloom (correct: 9, incorrect: 3)
Asilva (correct: 9, incorrect: 3)
tluper92 (correct: 9, incorrect: 3)
dolcca (correct: 9, incorrect: 3)
kopsikiller (correct: 9, incorrect: 3)
varunjosh (correct: 9, incorrect: 3)
snipaks (correct: 9, incorrect: 3)
eutabioleiriao (correct: 9, incorrect: 3)
redcharade (correct: 9, incorrect: 3)
jizac2 (correct: 9, incorrect: 3)
Shogun62 (correct: 9, incorrect: 3)
kristoffer99 (correct: 9, incorrect: 3)
javiermma (correct: 9, incorrect: 3)
josh69 (correct: 9, incorrect: 3)
two7sclash (correct: 8, incorrect: 4)
Graeme (correct: 8, incorrect: 4)
feli2 (correct: 8, incorrect: 4)
james575 (correct: 8, incorrect: 4)
Prettosteve (correct: 8, incorrect: 4)
Silhouette83 (correct: 8, incorrect: 4)
Gurman2000 (correct: 8, incorrect: 4)
Holden (correct: 8, incorrect: 4)
yipsyke (correct: 8, incorrect: 4)
hooble (correct: 8, incorrect: 4)
RShackleford (correct: 8, incorrect: 4)
hendo (correct: 8, incorrect: 4)
rastaman68250 (correct: 8, incorrect: 4)
clasonic13 (correct: 8, incorrect: 4)
ObSkewer (correct: 8, incorrect: 4)
eperim (correct: 8, incorrect: 4)
hector7611 (correct: 8, incorrect: 4)
gaul (correct: 8, incorrect: 4)
jeremyadk (correct: 8, incorrect: 4)
livioo (correct: 8, incorrect: 4)
Rolfeo (correct: 8, incorrect: 4)
bigpoppapump (correct: 7, incorrect: 5)
Bangtail (correct: 7, incorrect: 5)
Mushulive (correct: 7, incorrect: 5)
slight (correct: 7, incorrect: 5)
jkimod (correct: 7, incorrect: 5)
IceDevil2k (correct: 7, incorrect: 5)
Burdock (correct: 7, incorrect: 5)
dexbot (correct: 7, incorrect: 5)
jab123 (correct: 6, incorrect: 6)
MMA4EVER (correct: 6, incorrect: 6)
tacco (correct: 6, incorrect: 6)
FCF (correct: 6, incorrect: 6)
mattt (correct: 6, incorrect: 6)
kyodemon24 (correct: 6, incorrect: 6)
swooping (correct: 2, incorrect: 10)