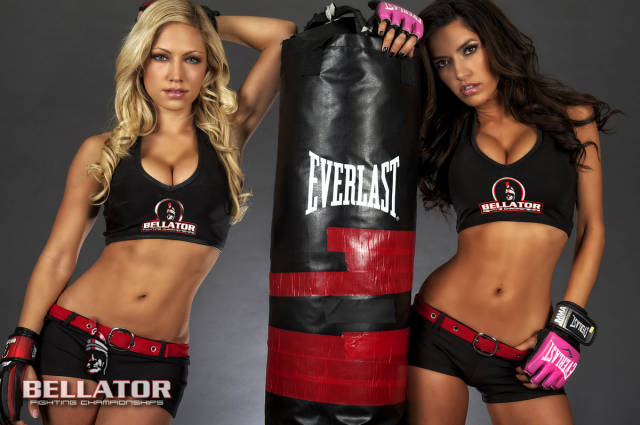 Ladies and gentlemen, it's time to present the results of the BELLATOR 97: CHANDLER vs. RICKELS competition!






Bellator 97: Chandler vs. Rickels
Wednesday, July 31st, 2013
Santa Ana Star Center
Rio Rancho, New Mexico
The fight winners are in
RED
:
Competition Prizes:

* 10 correct picks =

30

GB + 1 Invite
* 9 correct picks = 20 GB
* 8 correct picks = 10 GB
League Points:
Every correct pick made by each user is equal to 1 point. The points are automatically added to the competition league table here:

Results:
Unfortunately nobody scored 10/10...
But CONGRATULATIONS to our WINNERS who picked 9/10!
You will all receive the BELLATOR 97: CHANDLER vs. RICKELS belt and 20 GB's each!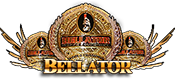 livioo





slight





tacco





kenoh





Callum





jab123





eperim





yipsyke





Goatboy





scruff90





unknown





pekerman





antemortem





TheSnowman
Also WELL DONE to EVERYONE who picked 8/10 You will receive 10 GB's each!
Kapjar
jonyv
Mushulive
Fodaum
james575
varunjosh
rocko8181
Burdock
reddleman
mayihavethis
PKaos
snipaks
caspa05
jayjaypeekay
z4pk
kangnamwon
hooble
makaveli1
gaul
flop12
GOOD WORK EVERYONE ELSE!!!

Bellator 97: Chandler vs. Rickels
eperim (correct: 9, incorrect: 1)
yipsyke (correct: 9, incorrect: 1)
scruff90 (correct: 9, incorrect: 1)
Callum (correct: 9, incorrect: 1)
tacco (correct: 9, incorrect: 1)
kenoh (correct: 9, incorrect: 1)
pekerman (correct: 9, incorrect: 1)
antemortem (correct: 9, incorrect: 1)
jab123 (correct: 9, incorrect: 1)
Goatboy (correct: 9, incorrect: 1)
PUNXN0TD34D (correct: 9, incorrect: 1)
SyMBi0TiK (correct: 9, incorrect: 1)
livioo (correct: 9, incorrect: 1)
TheSnowman (correct: 9, incorrect: 1)
slight (correct: 9, incorrect: 1)
unknown (correct: 9, incorrect: 1)
Kapjar (correct: 8, incorrect: 2)
jonyv (correct: 8, incorrect: 2)
Mushulive (correct: 8, incorrect: 2)
Fodaum (correct: 8, incorrect: 2)
james575 (correct: 8, incorrect: 2)
varunjosh (correct: 8, incorrect: 2)
rocko8181 (correct: 8, incorrect: 2)
Burdock (correct: 8, incorrect: 2)
reddleman (correct: 8, incorrect: 2)
mayihavethis (correct: 8, incorrect: 2)
PKaos (correct: 8, incorrect: 2)
snipaks (correct: 8, incorrect: 2)
caspa05 (correct: 8, incorrect: 2)
jayjaypeekay (correct: 8, incorrect: 2)
z4pk (correct: 8, incorrect: 2)
kangnamwon (correct: 8, incorrect: 2)
hooble (correct: 8, incorrect: 2)
makaveli1 (correct: 8, incorrect: 2)
gaul (correct: 8, incorrect: 2)
flop12 (correct: 8, incorrect: 2)
eutabioleiriao (correct: 7, incorrect: 3)
Pika (correct: 7, incorrect: 3)
kyodemon24 (correct: 7, incorrect: 3)
MRbloom (correct: 7, incorrect: 3)
Gurman2000 (correct: 7, incorrect: 3)
TheGaff (correct: 7, incorrect: 3)
jab987 (correct: 7, incorrect: 3)
two7sclash (correct: 7, incorrect: 3)
Rolfeo (correct: 6, incorrect: 4)
dexbot (correct: 6, incorrect: 4)
sis0 (correct: 5, incorrect: 5)
MMA4EVER (correct: 5, incorrect: 5)
lynx (correct: 5, incorrect: 5)
fnardo (correct: 4, incorrect: 6)
didzis (correct: 3, incorrect: 7)
ctc (correct: 3, incorrect: 7)
manolito1986 (correct: 3, incorrect: 7)
brutkd (correct: 2, incorrect: 8)