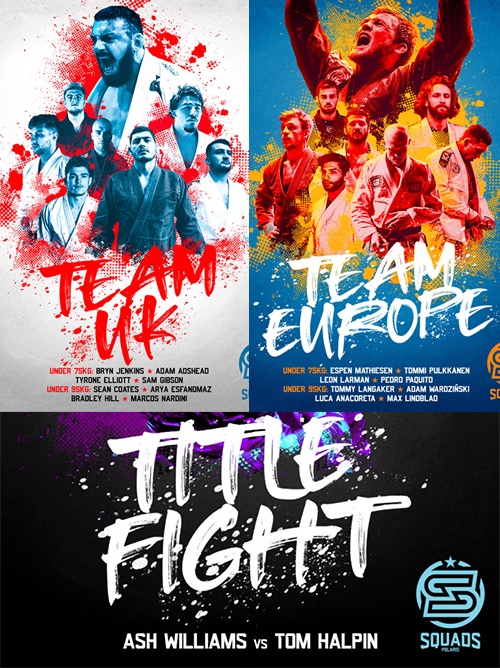 Polaris: Squads 2 is a grappling event to take place on November 7, 2020 in Southampton, England, United Kingdom.
Fight Card

Superfight (UFC Fight Pass)
Featherweight (65.8 kg) NOGI Ash Williams vs. Tom Halpin
Squads (UFC Fight Pass)
Team UK
Marcos Nardini
Bradley Hill
Arya Esfandmaz
Jamie Paxman
Sam Gibson
Tyrone Elliott
Adam Adshead
Bryn Jenkins
Team Europe
Max Lindblad
Luca Anacoreta
Adam Wardziński
Tommy Langaker
Pedro Pacquito
Leon Larman
Tommi Pulkkanen
Espen Mathiesen
Background
Polaris Squads is a revolutionary new team format grappling event with the aim of bringing the excitement and camaraderie of team sports, to grappling. The event will featured Team UK against Team Europe, with a title fight at half time. The title fight will be a 10-minute feature bout between Ash Williams and Tom Halpin, under the Polaris Superfight rules.