Site Admin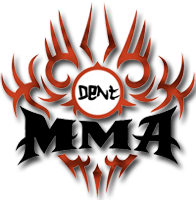 Joined: Tue Apr 07, 2009 12:53 pm
Posts: 9412
Location: In front of you
Tuesday, April 14, 2009
by Mike Sloan (msloan@sherdog.com)
Anderson Silva is arguably the world's top all-around fighter. The Brazilian has taken apart Rich Franklin (twice), Nate Marquardt, Dan Henderson and Travis Lutter, among others. In his last outing, though it was not exactly a masterpiece, Silva outstruck Patrick Cote until the Canadian bomber suffered a freak knee injury in their UFC 90 match in October.

Silva's latest challenger, Thales Leites, certainly has his work cut out for him in the UFC 97 main event this Saturday at the Bell Centre in Montreal. Leites wields some of the sport's slickest jiu-jitsu and many feel he can put "The Spider" in precarious positions if he can get him off his feet. To do so, he will have to wade through Silva's minefield of strikes.

Sherdog.com polled dozens of professional fighters and trainers to see what they believe will transpire inside the Octagon when the two Brazilian middleweights collide.

Stephane Vigneault: A beating by Silva. I think it's gonna be a TKO in round three in favor of Silva. Silva is too well-rounded. A ground-and-pound beating.

Thomas Denny: This is the fight I am really excited about. I will go with Silva [by] second-round TKO, but Thales will have Anderson in some trouble for part of the fight. Anderson will take his heart early in the second and finish him late in the round. If you were a betting man, put a couple bucks on Thales because he just might catch him, pull the upset and shake the middleweight division up.

Robin Black: Anderson Silva is a human. Patrick Cote knew that and looked really good in his fight with "The Spider." If Thales Leites goes into that fight focused and ignores the hype, he could submit Silva in the middle rounds and shock the world -- or at least the Internet. Buster Douglas anyone?

Stav Economou: Anderson Silva by KO, probably in the second.

Kultar Gill: Anderson Silva by mid-second-round TKO.

Scott Epstein: Do we really need a prediction on an Anderson Silva fight at this point? Silva by "The Karate Kid"-style wax on-wax off defense to crane kick.

Tom Gavrilos: Anderson Silva KO -- round one.

Michael Guymon: Anderson will have Leites on the pinball table like Jodie Foster from the movie "The Accused." Anderson by rape train.

Photo by Sherdog.com

Anderson Silva is a lock.
Elvis Sinosic: This is an intriguing fight for the fact that it is two Brazilians -- or more importantly, no Americans -- in the title fight picture for a UFC belt. This shows international diversity in the titles, which is what we want from the UFC. This fight will only get interesting if Leites can get Silva down and then do something with it. Can Leites get Silva down the same way Lutter did? And if he does, can he do more with it? I don't see this happening. I see Silva punishing Leites and, when taken down, either surviving until the round is over or even getting back to his feet. I don't think Silva will submit Leites. I don't think Leites will be able to monopolize on an opportunity to submit Silva, either. I see Silva winning via KO or TKO in the later rounds.




Randy Couture: I don't think there's a fighter in the UFC at that weight class that's gonna touch Anderson right now if he engages. Thales is a wonderful athlete, but we are looking at an Anderson Silva who's at the top of his game. Is Anderson gonna come with all the sugar moves this outing or bring back the laser-sighted accuracy, strong Thai clinch and stellar ground game? That's what I'm looking for.

Duke Roufus: Leites has a great ground game. If Silva keeps it standing, the fight is Silva's.

Jason Lambert: Silva [by] KO.

Kit Cope: If Leites doesn't get smacked with something that knocks him [silly] from the get-go, he'll tap Silva out via leg submission or some other twisted sub you don't see often.

John Alessio: I gotta roll with Silva in this one. Leites is a tough guy, but I'm afraid Silva's striking will play a big part in this fight. Both guys have good jiu-jitsu, but I'm going with Silva by KO in the second round.

Travis Lutter: I think Thales' BJJ is better than Anderson's, but Anderson is better where it counts, and that is MMA. I think it will be a good fight, but I don't see this fight making it to the end.

Alan Belcher: Silva by KO, round two.

Doug Marshall: Anderson Silva, round two TKO [via] strikes. Anderson is on top of his game; he's accurate, with a sick ass ground game. On the feet, on the ground … Anderson.

Guy Mezger: I'm not sure how funny I can be because of the business-like beating that Silva is going to give Leites. Good-looking fight, but Silva is on top of his game right now. He's tough to beat.

Cung Le: Anderson [wins] by decision.

Chris Lytle: I think it will be tough for anyone to touch Silva right now. Leites is a little too one-dimensional for him. The only one I think that can dethrone Silva is Nate Marquardt.

James Zikic: Anderson Silva to win by second-round TKO. It's going to take more than just jiu-jitsu to beat Anderson. He has been beaten by submission in the past, but he was caught by very unorthodox submissions in the Pride days, and that was a long time ago. He is a different fighter now and, by accounts, has been training with world-class jiu-jitsu guys for this fight. Can't see any way for Thales to win. It will take someone with a hard head and good hands to beat Anderson … someone like myself.

James Thompson: Would like to be different and say Thales [will win], but as much as I try, I can't see it. Silva by devastating clinch in round one.

Pros that picked Silva: 18
Pros that picked Leites: 1
Pros that did not pick a winner: 3
http://www.sherdog.com/news/articles/pros-pick-silva-vs-leites-16998

_________________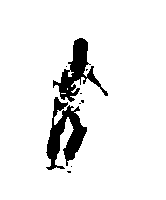 Real fast 1 gbit seedboxes - Professional support 24/7/365
Can off course be used on any tracker to gain ratio - Its pure freedom in a box!
Torrentflux or Dedicated Servers - 100% anonymous and encrypted - Welcome to try us out - 30 days money back garantuee!