Site Admin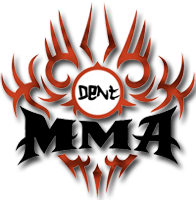 Joined: Tue Apr 07, 2009 12:53 pm
Posts: 9412
Location: In front of you
Tuesday, April 14, 2009
It was just a little over a month ago that pound-for-pounder Quinton "Rampage" Jackson took a sound unanimous decision over Keith Jardine, his second win against top-10 opposition in under three months. However, while another sterling win on Jackson's ledger may cement his place amongst his elite contemporaries, the past several weeks have been about MMA's featherweight and bantamweight divisions.
In a division filled with featherweight action, Mike Thomas Brown made the first defense of his WEC title. The 145-pound champion showed that his November knockout of divisional star Urijah Faber was no fluke, as he ran roughshod over Leonard Garcia in front of Garcia's home state crowd in Texas, badly busting up his iron-chinned opponent before deftly choking him out, all in less than two minutes.

A month later, the WEC cage played host to the third title defense of bantamweight ruler Miguel Torres, where the 135-pound ace put on a show for the partisan Chicago crowd against rugged Japanese challenger Takeya Mizugaki. The thrilling 25-minute battle gave Torres his seventeenth straight victory, an undefeated streak that spans over five years for the East Chicago action fighter.


1. Anderson Silva (22-4)
It is strangely appropriate that the sport's top fighter has a preoccupation with boxing Roy Jones Jr. During Jones' own heyday as boxing's pound-for-pound king, his superlative talents left fans and critics alike bemused by anything less than scintillating, brilliant violence and his abilities merited that fighting ordinary challengers was no longer good enough. This is where Silva now sits, following a lackluster bout with Patrick Cote in October and on the eve of his UFC middleweight title defense against Thales Leites on April 18 at UFC 97. Though the middleweight division does have some interesting challenges on deck, such as Yushin Okami and Demian Maia, many fans, and even Silva himself, want to see "The Spider" in the cage against fighters beyond the 185-pound class to truly test his meddle as the sport's pound-for-pound finest.



2. Georges St. Pierre (18-2)


Although the spectre of "Greasegate" looms large over Georges St. Pierre, he is nonetheless one of MMA's pound-for-pound "big three" along with Anderson Silva and Fedor Emelianenko. UFC 100 on July 11 will give St. Pierre an opportunity to show and prove himself as the sport's top fighter, as he faces a challenge from another outstanding, accomplished competitor in Thiago Alves in the kind of fight that fortifies pound-for-pound stature. Should "Rush" deal with Alves as he's dealt with the likes of other welterweight standouts like Jon Fitch, Matt Hughes and Josh Koscheck among others, it would be hard to imagine who at 170 pounds would provide St. Pierre with a suitable test afterward.



3. Fedor Emelianenko (29-1, 1 NC)


The longest tenured king of any division in the sport, Fedor Emelianenko has reigned over MMA's heavyweights for over six consecutive years now. However, Emelianenko was not without his detractors. After his monumental August 2005 victory over Mirko "Cro Cop" Filipovic, he was criticized for taking on opposition not befitting a true heavyweight champion. Emelianenko has at least partially assuaged these sentiments in the last year, brutally polishing off former UFC heavyweight champions Tim Sylvia and Andrei Arlovski, both in the first round. Hopes are that if Affliction stages a summer offering, Emelianenko will be on board to headline once again, whether against fellow top heavyweight Josh Barnett or otherwise.



4. Miguel Torres (37-1)


He didn't utilize his physical advantages. He indulged his opponent's strengths. He fought fire-against-fire when the slow burn of his jab may have been most prudent. Yet, in his April 5 WEC title war against potent contender Takeya Mizugaki, Miguel Torres showed the intangible assets that make him the king of the bantamweights, by outlasting and out-willing his challenger. Torres has the ability to add to his hit list another outstanding challenger when he takes on undefeated Brian Bowles later this year amidst a rapidly intensifying 135-pound division.



5. B.J. Penn (13-5-1)


With "Greasegate" now confined to the sourer pages of the sport's history, B.J. Penn will return to his duties as the sport's preeminent 155-pounder, as he's slated to defend his UFC title at UFC 101 in August against contender-cum-commentator Kenny Florian. The Florian fight not only represents a long overdue title defense; it's also the sort of bout that Penn has often overlooked in favor of overly ambitious prizes above the lightweight division, which has hindered his ability to reign as a pound-for-pound stalwart.



6. Rashad Evans (13-0-1)


Despite his December knockout of Forrest Griffin to take the UFC light heavyweight title, Rashad Evans has continued to be scrutinized, as fans and pundits alike wonder if the Greg Jackson disciple is in fact the sport's top 205-pounder and a legitimate pound-for-pound entrant. Fortunately, Evans has the ability to author his own destiny on May 23, when he defends his light heavyweight title against undefeated and seemingly untouchable Lyoto Machida at UFC 98. Should Evans deal with "The Dragon," questioning his merits would become awfully hard.



7. Quinton Jackson (30-7)


It was only nine months ago that Quinton Jackson, coming off of back-to-back brilliant performances against sterling opposition in Chuck Liddell and Dan Henderson, had the UFC light heavyweight title taken from him by Forrest Griffin. That was precipitated by a messy split with trainer and manager Juanito Ibarra and Jackson's well-publicized vehicular insanity. However, "Rampage" has quickly regrouped, knocking off arch-nemesis Wanderlei Silva via first-round knockout in December, and taking a unanimous verdict over the game Keith Jardine in March. Jackson's back-to-back wins over top-10 opposition firm his place amongst the sport's most accomplished, and leave him waiting in the wings for the winner of Evans-Machida at UFC 98 in May.



8. Mike Thomas Brown (21-4)


A year ago, Mike Thomas Brown was coming off of a perfunctory win against overmatched MMA cult figure Manny Reyes Jr. Now, after three dominating victories over top-10 opposition inside the WEC cage, Brown owns the division's biggest crown in the WEC featherweight title. Brown's destructive blowout over well-deserved challenger Leonard Garcia on March 1 affirmed how far the unassuming Brown has come in his career. Better still, Brown will have the opportunity to cement himself a pound-for-pound list citizen rather than a hot-streaking tourist when he rematches the man he took the 145-pound mantle from, Urijah Faber, at WEC 41 on June 7.



9. Forrest Griffin (16-5)


MMA's reality action hero earned his way onto the list with victories over then-pound-for-pound stalwart Mauricio "Shogun" Rua and current pound-for-pound resident Quinton "Rampage" Jackson. However, in light of Jackson's recovery, with two rebound victories over top-10 adversaries, the rise of featherweight ruler Mike Thomas Brown, and his own knockout loss at the hands of Rashad Evans in December, Forrest Griffin has taken a P4P tumble. The road to recovery for the original "Ultimate Fighter," who is still on the mend with a hand injury, could run through once-beaten Brazilian Thiago Silva at UFC 101 on Aug. 8.



10. Thiago Alves (16-3)


It's debatable that any fighter accrued more outstanding wins in 2008 than Thiago Alves. Though the 25-year-old Brazilian was appropriately admonished for coming in overweight for his bout with longtime welterweight ruler Matt Hughes, Alves' '08 campaign featured three top-10 victories with his triumphs over Hughes, Josh Koscheck, and Karo Parisyan. A string of outstanding victories in one of MMA's historically strongest weight classes more than entitles him to the UFC welterweight title shot he'll receive at UFC 100 on July 11, and sets up one of the year's biggest clashes between outstanding, accomplished fighters.

_________________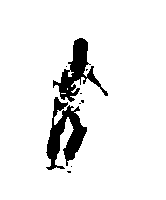 Real fast 1 gbit seedboxes - Professional support 24/7/365
Can off course be used on any tracker to gain ratio - Its pure freedom in a box!
Torrentflux or Dedicated Servers - 100% anonymous and encrypted - Welcome to try us out - 30 days money back garantuee!