Site Admin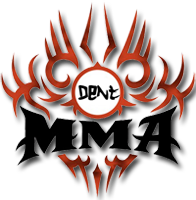 Joined: Tue Apr 07, 2009 12:53 pm
Posts: 11961
Location: In front of you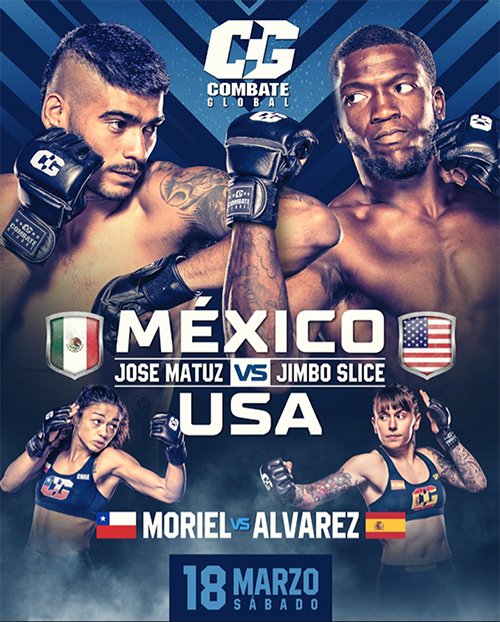 Combate Global 62: Mateus vs. Slice is a mixed martial arts event promoted by Combate Global that is to take place on March 18, 2023 at the Mediapro Studios in Miami, Florida, United States.
Fight Card

Main Card
Jimmie Pace, Jr. vs. Jose Matuz 170 lbs
Ivan Tena vs. Pablo Burgos 145 lbs
Valentina Escobar vs. Aitana Alvarez 120 lbs
Maximiliano González vs. Eduardo Anaya 135 lbs
Michael Reyes vs. Enrique Pacheco Parra 125 lbs
Chris Renteria vs. Alexis Garcia 145 lbs
Nikol Aguirre vs. Yeisy Piña 135 lbs
Santiago Monreal vs. Ryan Ocasio 125 lbs
Background
Combate Global today announced a complete, five-fight Mixed Martial Arts (MMA) fight lineup, streaming live on Paramount+ from Miami, Fla. on Saturday, March 18.

The card will be highlighted by three featured bouts, including a featherweight (145 pounds) clash between two young trailblazers in Ivan "The Titan" Tena (4-1) and Pablo "Predator" Burgos (4-1).

The 23-year-old Tena, who hails from Phoenix, Ariz. is one of Combate Global's most promising new stars whose resume includes a 10-second knockout and, who prior to his last appearance, had defeated all of his opponents inside of two rounds.

Tena's last fight, a matchup with Mexican knockout artist Roberto "El Charro Negro" Romero on August 19, 2022, was a thrilling see-saw battle and a "Fight of the Year" candidate that went the distance before Romero was awarded a split decision.

Burgos is a 26-year-old Combate Global newcomer who hails from Santiago, Chile, and enters La Jaula, the Combate Global competition cage, for the first time, in the midst of a four-fight win streak.

In a featured welterweight (170 pounds) battle, unbeaten Jimmie "Jimbo Slice" Pace, Jr. (1-0) will represent the U.S. and take on Mexico's heavy-handed Jose Matuz (2-2).

The 26-year-old Pace, Jr., also known as "Big Bucks," hails from Miami, and is a former professional football player turned aspiring MMA champion who trains out of Goat Shed Academy.

A former undefeated amateur, Pace, Jr. made his professional debut last November 4, scoring a TKO (punches) on Albert "Big Al" Gonzales, a veteran of seven professional fights, in just one minute into the first round of action.

Matuz is a 25-year-old native of Guadalajara, J.L., and a two-time Combate Global competitor who holds an even 1-1 record in La Jaula.

In his Combate Global promotional debut last April 22, Matuz made quick work of Chris Renteria, scoring a first round (3:51) TKO (punches) on the American.



In featured women's action, undefeated Valentina Moriel (3-0) will collide with Aitana Alvarez (2-4) at a catchweight of 120 pounds.

At 24 years of age, Moriel of Santiago put herself on the map in 2022, winning each of her first three professional starts.

Her last start on December 10, 2022 saw Moriel score a first round TKO (punches) on Lucero Valkiria.

Alvarez is a 23-year-old native of San Sebastian, Spain. She will look to rebound from a split decision loss to Gillian Noll in a Combate Global fight on October 7, 2022.



Leading off the Combate Global preliminary bout card will be a flyweight (125 pounds) contest between "Malicious" Michael Reyes (8-5) of Oxnard, Calif. and Enrique "La Pesadilla" Pacheco (6-1) of Santiago.

Also in undercard action will be Combate Global's 2021 "Comeback of the Year" award winner, Max "Steel" Gonzalez (4-2) of Mexico City, Mexico. Gonzalez will take on Eduardo Anaya (3-2) of Houston, Texas at bantamweight (135 pounds).


After "Fight of the year" candidate performance, Ivan "The Titan" Tena (4-1) looks forward to get back on the win column when he takes on Chile's Pablo "Predator" Burgos (4-1) in this week's CG 2023 March 18: Tena vs Burgos main event.

Plus, Chile's Valentina Moriel (3-0) put her undefeated record on the line when she takes on striker Aitana Alvarez (2-4) in a catchweight fight of 120 pounds.


Tena vs Burgos

Tena had a phenomenal fight against Mexico's Roberto Romero in August. It was a thrilling fight, where Tena displayed his grit and heart. He came out short of a win losing by way of split decision.

Now, he is looking forward as he takes on a new face, Burgos, who is making his Combate Global debut. The young fighter trains with the MMA Lab in Arizona home to veteran mixed martial artist Benson Henderson. The Arizona State University Mechanical Engineer earned had an illustrious career in high school winning the states.

But, in his last fight with Romero it was his boxing that stood out going toe-to-toe with Romero.

As for Burgos, it will be his first fight outside of his native country of Chile. His lone loss goes back to 2015 when he lost by way of rear naked choke. Since then, he is on a four fight win streak. His latest fight was against Luciano Berrios in November winning by technical knockout.

He trains with the Young Tiger's Foundation with kickboxing champion Eric "Tigre" Castaño and former mma champion and veteran Luis Palomino.

Look for Tena to have the advantage when it comes to the wrestling. If he is able to control the fight he would have the advantage. As for Burgos, he will not hold back with his heavy hands and would like for the quick knockout or stoppage.

The finish to this fight could be an exciting one.


Moriel vs Alvarez

In his last outing. Moriel competed three times last year with two fights in Combate Global both victories by way of unanimous decision. Her latest fight was against Lucero Valkiria by way of stoppage in the first round.

She trains in Chile but will also train in Brazil with the Renovacao Fight Team. On both of her Combate Global outings, she displayed sharp, fast and technical striking.

Spain's Alvarez is coming off a split decision defeat against Gillian Noll in October. In November, she obtained her first MMA victory against Tyler Schaefer by way of technical knockout in the second round.

For this fight, she has trained in Norway, Switzerland, and Spain with Fight4life.

If Alvarez wants to obtain a win, her kicks will need to be the difference. Moriel is offense and is primarily the fighter who likes to dictate where the fight goes. She is fast with her striking and the only way to stop her from coming in would be the kicks or takedowns.

Look for Moriel to use her fast hands, while Alvarez working to keep her away and work the body. Alvarez could be the first one to go for a takedown knowing that Moriel found herself in trouble against Fernando Larios at the end of the third round.
Mar 16 - Updated fight card & background

_________________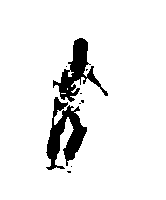 So you wanna be a [bleeping] member? => Get access to the community <=



Looking for a seedbox?


Real fast 1 gbit seedboxes - Professional support 24/7/365