Hey guys

you know we in staff always work on trying to make the experience better, easier and more fun for you here on the site.



With this in mind I'm happy to introduce to you a new feature!
Just above each small MMA Event poster in the right column on tracker you now have 3 small oval buttons. Each button allows you to quickly search for the event in questions releases on the tracker.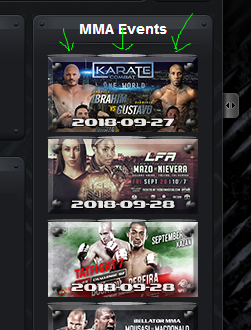 The left button is quick search for All releases, middle for 720p and right button for 1080p releases.
Try them out and let us know what you think...
Enjoy