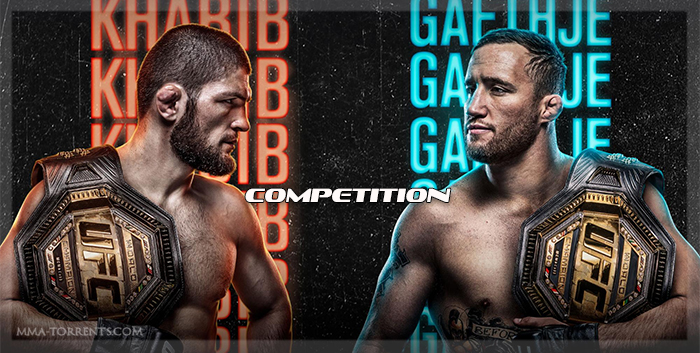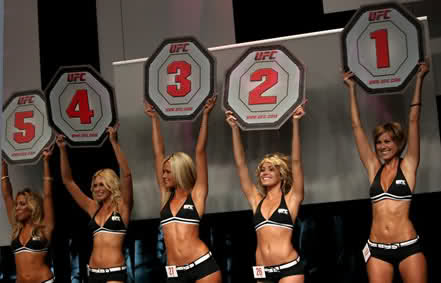 Ladies and gentlemen, it's time to present the results of the UFC Fight Night 180 - Ortega vs. The Korean Zombie competition!
UFC 254: Khabib vs. Gaethje
October 24, 2020
Flash Forum
Yas Island, Abu Dhabi, United Arab Emirates
Results event SPOILER WARNING:
Results competition:

CONGRATULATIONS to our WINNERS who picked 11/12 fights correct getting 11 points!

jizac2, Filo007, Wenneseph, Spike241, cheah, neimless, illhangon, gelomeister, Elathan, SigKabooom, shingo88, eatu4tea, COSMIN1591, arvo, motafinga, redcharade, skemer, kenoh and cain1753
WELL DONE!!!

You all get the UFC belt plus an additional 25 GB's as reward!!!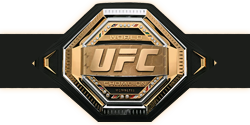 GOOD WORK EVERYONE!!!


# Username Entries Wins Lost % +/-
1 jizac2 12 11 1 92 % + 5.40 GB
2 Filo007 12 11 1 92 % + 5.40 GB
3 Wenneseph 12 11 1 92 % + 5.40 GB
4 Spike241 12 11 1 92 % + 5.40 GB
5 cheah 12 11 1 92 % + 5.40 GB
6 neimless 12 11 1 92 % + 5.40 GB
7 illhangon 12 11 1 92 % + 5.40 GB
8 gelomeister 12 11 1 92 % + 5.40 GB
9 Elathan 12 11 1 92 % + 5.40 GB
10 SigKabooom 12 11 1 92 % + 5.40 GB
11 shingo88 12 11 1 92 % + 5.40 GB
12 eatu4tea 12 11 1 92 % + 5.40 GB
13 COSMIN1591 12 11 1 92 % + 5.40 GB
14 arvo 12 11 1 92 % + 5.40 GB
15 motafinga 12 11 1 92 % + 5.40 GB
16 redcharade 12 11 1 92 % + 5.40 GB
17 skemer 12 11 1 92 % + 5.40 GB
18 kenoh 12 11 1 92 % + 5.40 GB
19 cain1753 12 11 1 92 % + 5.40 GB
20 sircoco 12 10 2 83 % + 4.80 GB
21 Icarus 12 10 2 83 % + 4.80 GB
22 vuleje 12 10 2 83 % + 4.80 GB
23 Jared 12 10 2 83 % + 4.80 GB
24 exsmmat 12 10 2 83 % + 4.80 GB
25 norsu 12 10 2 83 % + 4.80 GB
26 Tendeal 12 10 2 83 % + 4.80 GB
27 hogarth 12 10 2 83 % + 4.80 GB
28 gandstump 12 10 2 83 % + 4.80 GB
29 BlindLemon 12 10 2 83 % + 4.80 GB
30 isagiyoku 12 10 2 83 % + 4.80 GB
31 lynx 12 10 2 83 % + 4.80 GB
32 Advokat 12 10 2 83 % + 4.80 GB
33 Belrapha 12 10 2 83 % + 4.80 GB
34 energyboost 12 10 2 83 % + 4.80 GB
35 Ard10 12 10 2 83 % + 4.80 GB
36 Nescafe 12 10 2 83 % + 4.80 GB
37 v1ce 12 10 2 83 % + 4.80 GB
38 slight 12 10 2 83 % + 4.80 GB
39 dazlarips 12 10 2 83 % + 4.80 GB
40 Burdock 12 10 2 83 % + 4.80 GB
41 eutabio 12 10 2 83 % + 4.80 GB
42 BlueRain 12 10 2 83 % + 4.80 GB
43 fasoncho 12 10 2 83 % + 4.80 GB
44 bokonon82 12 10 2 83 % + 4.80 GB
45 indubitable 12 10 2 83 % + 4.80 GB
46 Stinney 12 10 2 83 % + 4.80 GB
47 Packerz 12 10 2 83 % + 4.80 GB
48 MMA4u 12 10 2 83 % + 4.80 GB
49 VulcanRaving 12 10 2 83 % + 4.80 GB
50 musashi84 12 10 2 83 % + 4.80 GB
51 frla93 12 10 2 83 % + 4.80 GB
52 Gurman2000 12 10 2 83 % + 4.80 GB
53 drachaon 12 10 2 83 % + 4.80 GB
54 PenguinP 12 10 2 83 % + 4.80 GB
55 ckdgns5175 12 10 2 83 % + 4.80 GB
56 liro45 12 10 2 83 % + 4.80 GB
57 mam84 12 10 2 83 % + 4.80 GB
58 zelos922 10 9 1 90 % + 4.40 GB
59 Submission 11 9 2 82 % + 4.30 GB
60 Jdunn709 12 9 3 75 % + 4.20 GB
61 BowserMMA 12 9 3 75 % + 4.20 GB
62 johnw4321 12 9 3 75 % + 4.20 GB
63 mitch71h 12 9 3 75 % + 4.20 GB
64 oransim 12 9 3 75 % + 4.20 GB
65 marekjo 12 9 3 75 % + 4.20 GB
66 mmabjj 12 9 3 75 % + 4.20 GB
67 mrsnuffles 12 9 3 75 % + 4.20 GB
68 77cpc 12 9 3 75 % + 4.20 GB
69 saleman 12 9 3 75 % + 4.20 GB
70 bluffbluff 12 9 3 75 % + 4.20 GB
71 rocko123 12 9 3 75 % + 4.20 GB
72 kickash 12 9 3 75 % + 4.20 GB
73 becoh 12 9 3 75 % + 4.20 GB
74 udegarami 12 9 3 75 % + 4.20 GB
75 clasonic13 12 9 3 75 % + 4.20 GB
76 mclbrian 12 9 3 75 % + 4.20 GB
77 fil2fr 12 9 3 75 % + 4.20 GB
78 Gungnir9999 12 9 3 75 % + 4.20 GB
79 BJJFan1 12 9 3 75 % + 4.20 GB
80 nulhaq 12 9 3 75 % + 4.20 GB
81 wexsaf 12 9 3 75 % + 4.20 GB
82 Android 12 9 3 75 % + 4.20 GB
83 mindslike 12 9 3 75 % + 4.20 GB
84 mperus 12 9 3 75 % + 4.20 GB
85 Pelledead 12 9 3 75 % + 4.20 GB
86 jomax2000 12 9 3 75 % + 4.20 GB
87 Prexis 12 9 3 75 % + 4.20 GB
88 treefitty 12 9 3 75 % + 4.20 GB
89 happyguard 12 9 3 75 % + 4.20 GB
90 isami8215 12 9 3 75 % + 4.20 GB
91 Iznogood 12 9 3 75 % + 4.20 GB
92 cfvm 12 9 3 75 % + 4.20 GB
93 hector7611 12 9 3 75 % + 4.20 GB
94 Christba82 12 9 3 75 % + 4.20 GB
95 dashhound 12 9 3 75 % + 4.20 GB
96 GeraldGon 12 9 3 75 % + 4.20 GB
97 PhenomKing 12 9 3 75 % + 4.20 GB
98 Presto1965 12 9 3 75 % + 4.20 GB
99 elguapo 12 9 3 75 % + 4.20 GB
100 helpish 12 9 3 75 % + 4.20 GB
101 Bohica93 9 8 1 89 % + 3.90 GB
102 yoshibaum123 12 8 4 67 % + 3.60 GB
103 hsu9540 12 8 4 67 % + 3.60 GB
104 tluper92 12 8 4 67 % + 3.60 GB
105 giank15 12 8 4 67 % + 3.60 GB
106 deekz3 12 8 4 67 % + 3.60 GB
107 r7asmu7s 12 8 4 67 % + 3.60 GB
108 mightychimp 12 8 4 67 % + 3.60 GB
109 Krenbiebs 12 8 4 67 % + 3.60 GB
110 Bumrak 12 8 4 67 % + 3.60 GB
111 Ecitjk 12 8 4 67 % + 3.60 GB
112 Raimismma2 12 8 4 67 % + 3.60 GB
113 Atrain607 12 8 4 67 % + 3.60 GB
114 brutkd 12 8 4 67 % + 3.60 GB
115 rocks 12 8 4 67 % + 3.60 GB
116 vader 12 8 4 67 % + 3.60 GB
117 Gericault 12 8 4 67 % + 3.60 GB
118 dfriedman 12 8 4 67 % + 3.60 GB
119 Uchiha95 12 8 4 67 % + 3.60 GB
120 bigdog73 12 8 4 67 % + 3.60 GB
121 greaseman 12 8 4 67 % + 3.60 GB
122 lamey 12 8 4 67 % + 3.60 GB
123 PKaos 12 8 4 67 % + 3.60 GB
124 aevarez 12 8 4 67 % + 3.60 GB
125 sittingninja17 12 8 4 67 % + 3.60 GB
126 Damian 12 8 4 67 % + 3.60 GB
127 tonyanderson 12 8 4 67 % + 3.60 GB
128 Kimber808 8 7 1 88 % + 3.40 GB
129 Rolfeo 8 7 1 88 % + 3.40 GB
130 hanvolk 12 7 5 58 % + 3.00 GB
131 CupNoodleMan 12 7 5 58 % + 3.00 GB
132 sliphorn 12 7 5 58 % + 3.00 GB
133 fibonacci 12 7 5 58 % + 3.00 GB
134 HumanChess 12 7 5 58 % + 3.00 GB
135 FightTalk 12 7 5 58 % + 3.00 GB
136 kopsikiller 12 7 5 58 % + 3.00 GB
137 yathe 12 7 5 58 % + 3.00 GB
138 sharmos 12 7 5 58 % + 3.00 GB
139 zerone 12 7 5 58 % + 3.00 GB
140 Archiebjj 12 7 5 58 % + 3.00 GB
141 sardinesally 12 7 5 58 % + 3.00 GB
142 Soupg1354 12 7 5 58 % + 3.00 GB
143 zincy7 12 7 5 58 % + 3.00 GB
144 clysmy 12 7 5 58 % + 3.00 GB
145 tacco 12 7 5 58 % + 3.00 GB
146 missuss 12 7 5 58 % + 3.00 GB
147 HBK 12 7 5 58 % + 3.00 GB
148 ottodle 12 7 5 58 % + 3.00 GB
149 jonyv 12 7 5 58 % + 3.00 GB
150 JBlanco 7 7 0 100 % + 3.50 GB
151 Illi4illi 7 7 0 100 % + 3.50 GB
152 revente 10 6 4 60 % + 2.60 GB
153 TheGaff 12 6 6 50 % + 2.40 GB
154 Dreadblitz 12 6 6 50 % + 2.40 GB
155 TomL 12 6 6 50 % + 2.40 GB
156 Ktp 12 6 6 50 % + 2.40 GB
157 surrogate 12 6 6 50 % + 2.40 GB
158 Kazakhkenny 12 6 6 50 % + 2.40 GB
159 Twon 12 6 6 50 % + 2.40 GB
160 mikebcapp 12 6 6 50 % + 2.40 GB
161 Brokengrips 12 6 6 50 % + 2.40 GB
162 dibblah 12 6 6 50 % + 2.40 GB
163 Gabo 12 6 6 50 % + 2.40 GB
164 CN 12 6 6 50 % + 2.40 GB
165 Rjelly 12 6 6 50 % + 2.40 GB
166 ash146 6 6 0 100 % + 3.00 GB
167 DaveDave211 6 5 1 83 % + 2.40 GB
168 eugenies 6 5 1 83 % + 2.40 GB
169 Toad 7 5 2 71 % + 2.30 GB
170 KZL 8 5 3 63 % + 2.20 GB
171 Hoodah 12 5 7 42 % + 1.80 GB
172 johnfr13d 12 5 7 42 % + 1.80 GB
173 reb 12 5 7 42 % + 1.80 GB
174 Soulwod 12 5 7 42 % + 1.80 GB
175 bostonray20 12 5 7 42 % + 1.80 GB
176 Exbox75 5 5 0 100 % + 2.50 GB
177 KevinFabray 5 4 1 80 % + 1.90 GB
178 akamai 7 4 3 57 % + 1.70 GB
179 hellogoat 10 4 6 40 % + 1.40 GB
180 Olmer 12 4 8 33 % + 1.20 GB
181 Rangerfu 5 3 2 60 % + 1.30 GB
182 mihaibjj 5 3 2 60 % + 1.30 GB
183 kmiura71 6 3 3 50 % + 1.20 GB
184 Reapermh 8 3 5 38 % + 1.00 GB
185 REDKNAPP 12 3 9 25 % + 614.40 MB
186 rainky 3 3 0 100 % + 1.50 GB
187 Risotto 3 3 0 100 % + 1.50 GB
188 spidymma 3 3 0 100 % + 1.50 GB
189 Tim 3 3 0 100 % + 1.50 GB
190 userbook100 4 2 2 50 % + 819.20 MB
191 teagueyfiend 5 2 3 40 % + 716.80 MB
192 Shinrei 12 2 10 17 % - 0.00 B
193 erythowl 2 2 0 100 % + 1.00 GB
194 hammy899 1 1 0 100 % + 512.00 MB
195 lebrigadier 1 1 0 100 % + 512.00 MB
196 xiaopangzi 1 1 0 100 % + 512.00 MB
197 K0 1 0 1 0 % - 102.40 MB

LINKS
Competitions page
Rules