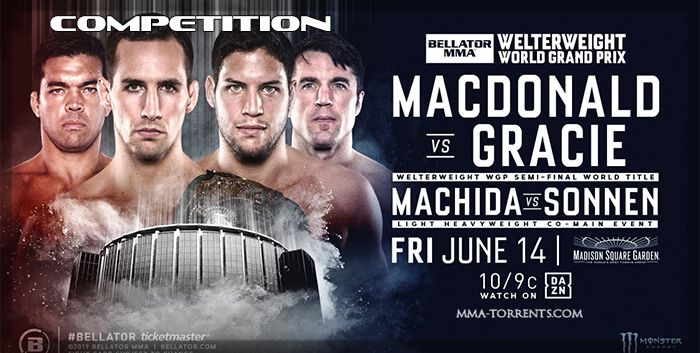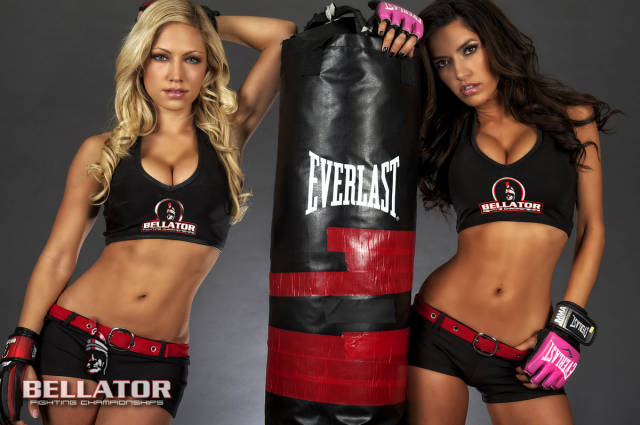 Ladies and gentlemen, it's time to present the results of the Bellator 222 - MacDonald vs. Gracie competition!
Bellator 222: MacDonald vs. Gracie
June 14, 2019
Madison Square Garden
New York, New York, United States
Results event SPOILER WARNING:
Results competition:

CONGRATULATIONS to our WINNERS who all picked 9/13 fights correct getting 9 points each!

slight, BlindLemon, Uchiha95 & nagual83
WELL DONE!!! You get the Bellator belt plus an additional 25 GB's as reward!!!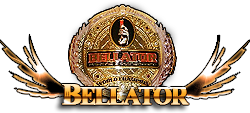 GOOD WORK EVERYONE!!!


# Username Entries Wins Lost % +/-
1 slight 13 9 4 69 % + 4.10 GB
2 BlindLemon 13 9 4 69 % + 4.10 GB
3 Uchiha95 13 9 4 69 % + 4.10 GB
4 nagual83 13 9 4 69 % + 4.10 GB
5 Schmutz 13 8 5 62 % + 3.50 GB
6 norsu 13 8 5 62 % + 3.50 GB
7 helpish 13 8 5 62 % + 3.50 GB
8 energyboost 13 8 5 62 % + 3.50 GB
9 tluper92 13 8 5 62 % + 3.50 GB
10 Gurman2000 13 8 5 62 % + 3.50 GB
11 PhenomKing 13 8 5 62 % + 3.50 GB
12 cain1753 13 8 5 62 % + 3.50 GB
13 GooseDad 13 8 5 62 % + 3.50 GB
14 fibonacci 13 8 5 62 % + 3.50 GB
15 gron290 10 7 3 70 % + 3.20 GB
16 COSMIN1591 11 7 4 64 % + 3.10 GB
17 joaomorenix 13 7 6 54 % + 2.90 GB
18 eutabio 13 7 6 54 % + 2.90 GB
19 Nescafe 13 7 6 54 % + 2.90 GB
20 hogarth 13 7 6 54 % + 2.90 GB
21 oregongngstr 13 7 6 54 % + 2.90 GB
22 wexsaf 13 7 6 54 % + 2.90 GB
23 SpencerTyson 13 7 6 54 % + 2.90 GB
24 stoyank 13 7 6 54 % + 2.90 GB
25 BlueRain 13 7 6 54 % + 2.90 GB
26 Pelledead 13 7 6 54 % + 2.90 GB
27 Burdock 13 7 6 54 % + 2.90 GB
28 REDKNAPP 13 7 6 54 % + 2.90 GB
29 Kittykoopa 13 6 7 46 % + 2.30 GB
30 mitch71h 13 6 7 46 % + 2.30 GB
31 MMA4u 13 6 7 46 % + 2.30 GB
32 motafinga 13 6 7 46 % + 2.30 GB
33 Jseane 13 6 7 46 % + 2.30 GB
34 yuvz 13 6 7 46 % + 2.30 GB
35 fasoncho 13 6 7 46 % + 2.30 GB
36 Archiebjj 13 6 7 46 % + 2.30 GB
37 JACKASS77 13 6 7 46 % + 2.30 GB
38 PrinceLuigi 13 6 7 46 % + 2.30 GB
39 lamey 13 6 7 46 % + 2.30 GB
40 redcharade 13 6 7 46 % + 2.30 GB
41 Presto1965 13 6 7 46 % + 2.30 GB
42 kopsikiller 13 6 7 46 % + 2.30 GB
43 srbshakal007 13 6 7 46 % + 2.30 GB
44 MatthewK05 6 5 1 83 % + 2.40 GB
45 Android 8 5 3 63 % + 2.20 GB
46 FightTalk 10 5 5 50 % + 2.00 GB
47 Dkjt 10 5 5 50 % + 2.00 GB
48 theball 13 5 8 38 % + 1.70 GB
49 skemer 13 5 8 38 % + 1.70 GB
50 shingo88 13 5 8 38 % + 1.70 GB
51 becoh 13 5 8 38 % + 1.70 GB
52 Damian 13 5 8 38 % + 1.70 GB
53 treefitty 13 5 8 38 % + 1.70 GB
54 elguapo 13 5 8 38 % + 1.70 GB
55 c14cunha 13 5 8 38 % + 1.70 GB
56 Kazakhkenny 13 5 8 38 % + 1.70 GB
57 mmurezperera 13 5 8 38 % + 1.70 GB
58 shoyorolldb 13 5 8 38 % + 1.70 GB
59 bjjfeeder 13 5 8 38 % + 1.70 GB
60 BJJFan1 13 5 8 38 % + 1.70 GB
61 liro45 13 5 8 38 % + 1.70 GB
62 kenoh 6 4 2 67 % + 1.80 GB
63 jh2288 7 4 3 57 % + 1.70 GB
64 giank15 13 4 9 31 % + 1.10 GB
65 jbox124 13 4 9 31 % + 1.10 GB
66 Ronald85 13 4 9 31 % + 1.10 GB
67 antixflag 13 4 9 31 % + 1.10 GB
68 drachaon 13 4 9 31 % + 1.10 GB
69 Boyka 13 4 9 31 % + 1.10 GB
70 andrez004 4 3 1 75 % + 1.40 GB
71 illhangon 5 3 2 60 % + 1.30 GB
72 dadik 6 3 3 50 % + 1.20 GB
73 Khonda8 6 3 3 50 % + 1.20 GB
74 n0name 7 3 4 43 % + 1.10 GB
75 ottodle 7 3 4 43 % + 1.10 GB
76 GKB 7 3 4 43 % + 1.10 GB
77 Synesthetic 13 3 10 23 % + 512.00 MB
78 CN 13 3 10 23 % + 512.00 MB
79 jayjitsu 3 3 0 100 % + 1.50 GB
80 damner 3 2 1 67 % + 921.60 MB
81 Iversonio 7 2 5 29 % + 512.00 MB
82 JBlanco 2 2 0 100 % + 1.00 GB
83 thaaabutcher 7 1 6 14 % - 102.40 MB
84 huck 1 1 0 100 % + 512.00 MB

LINKS
Competitions page
Rules