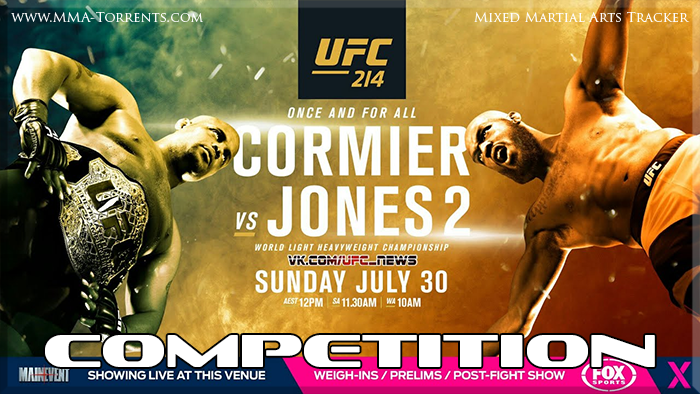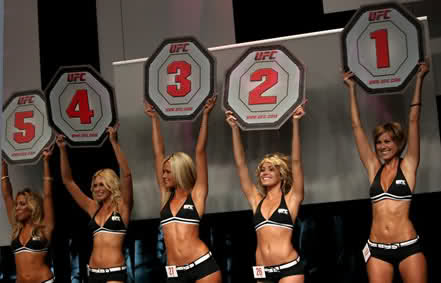 Ladies and gentlemen, it's time to present the results of the UFC 214 - CORMIER VS JONES 2 competition!
UFC 214: Cormier vs. Jones 2
July 29, 2017
Honda Center
Anaheim, California, United States
Results event SPOILER WARNING:
Results competition:

CONGRATULATIONS to our WINNERS who picked 9/12 fights correct getting 9 wins!

BlueBJJ13, brutkd & djfez

GOOD WORK EVERYONE ELSE!!!


# Username Entries Wins Lost % +/-
1 BlueBJJ13 12 9 3 75 % + 4.20 GB
2 brutkd 12 9 3 75 % + 4.20 GB
3 djfez 12 9 3 75 % + 4.20 GB
4 coenvg 12 8 4 67 % + 3.60 GB
5 IQWrestler 12 8 4 67 % + 3.60 GB
6 irongrip 12 8 4 67 % + 3.60 GB
7 jitsuka 12 8 4 67 % + 3.60 GB
8 kopsikiller 12 8 4 67 % + 3.60 GB
9 motafinga 12 8 4 67 % + 3.60 GB
10 Mushulive 12 8 4 67 % + 3.60 GB
11 n0way 12 8 4 67 % + 3.60 GB
12 poincy 12 8 4 67 % + 3.60 GB
13 redcharade 12 8 4 67 % + 3.60 GB
14 slight 12 8 4 67 % + 3.60 GB
15 unknown 12 8 4 67 % + 3.60 GB
16 clasonic13 12 7 5 58 % + 3.00 GB
17 lynx 12 7 5 58 % + 3.00 GB
18 tluper92 12 7 5 58 % + 3.00 GB
19 Trooperz 12 7 5 58 % + 3.00 GB
20 wetworkM 12 7 5 58 % + 3.00 GB
21 Barakatown 10 6 4 60 % + 2.60 GB
22 Emilio 12 6 6 50 % + 2.40 GB
23 jizac2 12 6 6 50 % + 2.40 GB
24 liro45 11 6 5 55 % + 2.50 GB
25 malarz 12 6 6 50 % + 2.40 GB
26 mike18 12 6 6 50 % + 2.40 GB
27 morksuc 12 6 6 50 % + 2.40 GB
28 swooping 12 6 6 50 % + 2.40 GB
29 CuteKid123 12 5 7 42 % + 1.80 GB
30 escher 12 5 7 42 % + 1.80 GB
31 Holly 12 5 7 42 % + 1.80 GB
32 sliphorn 12 5 7 42 % + 1.80 GB
33 kernelcrash 8 4 4 50 % + 1.60 GB
34 RobGee789 12 4 8 33 % + 1.20 GB
35 tano 7 4 3 57 % + 1.70 GB
36 two7sclash 12 4 8 33 % + 1.20 GB
37 COSMIN1591 5 3 2 60 % + 1.30 GB
38 norsu 4 3 1 75 % + 1.40 GB
39 saleman 12 3 9 25 % + 614.40 MB
40 uman965 4 3 1 75 % + 1.40 GB
41 eutabio 2 2 0 100 % + 1.00 GB
42 helpish 4 2 2 50 % + 819.20 MB
43 ophqui 3 2 1 67 % + 921.60 MB

LINKS
Competitions page
Rules