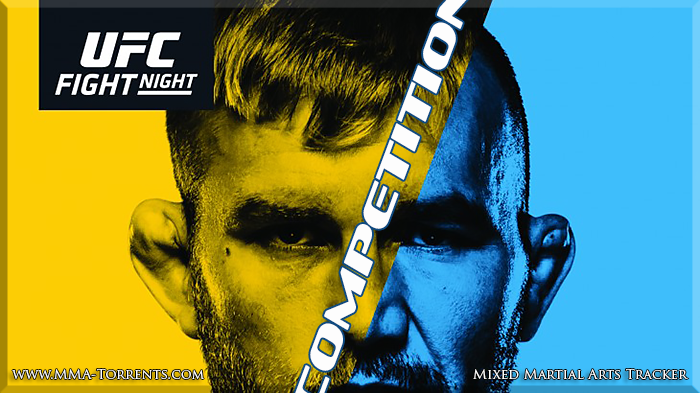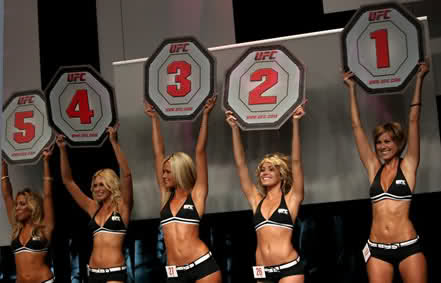 Ladies and gentlemen, it's time to present the results of the UFC 109 - GUSTAFSSON VS TEIXEIRA competition!
UFC Fight Night 109: Gustafsson vs. Teixeira
May 28, 2017
Ericsson Globe
Stockholm, Sweden
Results event SPOILER WARNING:
Results competition:

CONGRATULATIONS to our WINNERS who picked 9/12!

CuteKid123
Emilio
Twon

GOOD WORK EVERYONE ELSE!!!


# Username Entries Wins Lost +/-
1 CuteKid123 12 9 3 + 4.20 GB
2 Emilio 12 9 3 + 4.20 GB
3 Twon 12 9 3 + 4.20 GB
4 Fodaum 12 8 4 + 3.60 GB
5 Holly 12 8 4 + 3.60 GB
6 slight 12 8 4 + 3.60 GB
7 sliphorn 12 8 4 + 3.60 GB
8 brutkd 12 7 5 + 3.00 GB
9 djfez 12 7 5 + 3.00 GB
10 Gepetto 12 7 5 + 3.00 GB
11 Gurman2000 12 7 5 + 3.00 GB
12 kopsikiller 12 7 5 + 3.00 GB
13 morksuc 12 7 5 + 3.00 GB
14 rastaman68250 12 7 5 + 3.00 GB
15 RobGee789 12 7 5 + 3.00 GB
16 tacco 12 7 5 + 3.00 GB
17 tluper92 12 7 5 + 3.00 GB
18 Asilva 12 6 6 + 2.40 GB
19 Burdock 12 6 6 + 2.40 GB
20 djhowarth 12 6 6 + 2.40 GB
21 eutabio 12 6 6 + 2.40 GB
22 IQWrestler 12 6 6 + 2.40 GB
23 jizac2 12 6 6 + 2.40 GB
24 kristoffer79 12 6 6 + 2.40 GB
25 lynx 12 6 6 + 2.40 GB
26 mmaniac 12 6 6 + 2.40 GB
27 motafinga 12 6 6 + 2.40 GB
28 skemer 12 6 6 + 2.40 GB
29 unknown 12 6 6 + 2.40 GB
30 Vassallo22 12 6 6 + 2.40 GB
31 antifreeze 12 5 7 + 1.80 GB
32 clasonic13 12 5 7 + 1.80 GB
33 Combazz86 12 5 7 + 1.80 GB
34 malarz 12 5 7 + 1.80 GB
35 mma42 12 5 7 + 1.80 GB
36 Prettosteve 12 5 7 + 1.80 GB
37 swooping 12 5 7 + 1.80 GB
38 dazlarips 12 4 8 + 1.20 GB
39 saleman 12 4 8 + 1.20 GB
40 Freshmaster 9 4 5 + 1.50 GB
41 bscott3492 8 3 5 + 1.00 GB
42 norsu 6 3 3 + 1.20 GB
43 WhiteKelly 6 3 3 + 1.20 GB
44 ChirpPerish 6 1 5 - 0.00 B
45 kernelcrash 5 1 4 + 102.40 MB
46 episkeptis 4 3 1 + 1.40 GB
47 topdrive 4 2 2 + 819.20 MB
48 two7sclash 4 2 2 + 819.20 MB
49 liro45 3 2 1 + 921.60 MB
50 RGP 3 2 1 + 921.60 MB
51 Aurica88 2 2 0 + 1.00 GB
52 isno 2 1 1 + 409.60 MB
53 cdouble 1 1 0 + 512.00 MB
54 flyingarmbar 1 1 0 + 512.00 MB
55 helpish 1 1 0 + 512.00 MB
56 jitsuka 1 1 0 + 512.00 MB
57 pancrase 1 1 0 + 512.00 MB
58 samarmenfilm 1 1 0 + 512.00 MB

LINKS
Competitions page
Rules