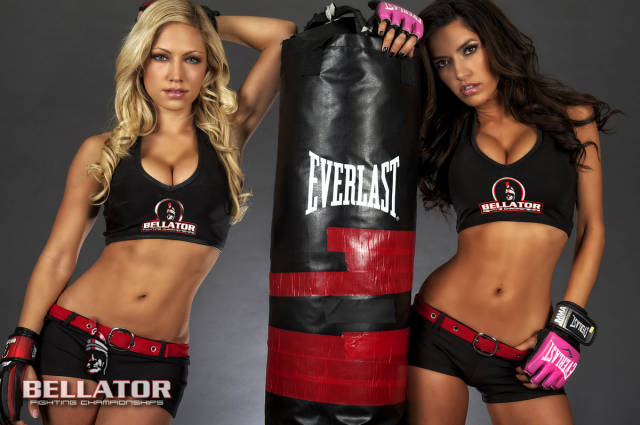 Ladies and gentlemen, it's time to present the results of the BELLATOR 86 competition!






Bellator 86: Askren vs. Amoussou
January 24, 2013
WinStar World Casino
Thackerville, Oklahoma
The fight winners are in
RED
:
Competition Prizes:

* 10 correct picks =

25

GB + 1 Invite
* 9 correct picks = 15 GB
* 8 correct picks = 5 GB
League Points:
Every correct pick made by each user is equal to 1 point. The points are automatically added to the competition league table here:

Results:
Not counted in league but recognized:
SyMBi0TiK & PUNXN0TD34D
10/10
!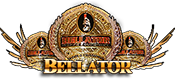 Big CONGRATULATIONS to the 10 people who all picked 9/10!
You will receive 15 GB's and the Bellator Belt!
motafinga
xbm
Snoop
unknown
Fodaum
hector7611
MichiganFightLeague
scruff90
weech
jumanjoo
WELL DONE to the 15 people who all picked 8/10!
You will receive 5 GB's each!
Luniz
Pelledead
makaveli1
kenoh
DivMuzza
LRF
flop12
mayihavethis
redcharade
fromthedust
bink
astate81
gaul
tech4mac
Dro40
GOOD WORK EVERYONE ELSE!!!

Bellator 86
SyMBi0TiK (correct: 10, incorrect: 0)
PUNXN0TD34D (correct: 10, incorrect: 0)
motafinga (correct: 9, incorrect: 1)
xbm (correct: 9, incorrect: 1)
Snoop (correct: 9, incorrect: 1)
unknown (correct: 9, incorrect: 1)
Fodaum (correct: 9, incorrect: 1)
hector7611 (correct: 9, incorrect: 1)
MichiganFightLeague (correct: 9, incorrect: 1)
scruff90 (correct: 9, incorrect: 1)
weech (correct: 9, incorrect: 1)
jumanjoo (correct: 9, incorrect: 1)
Luniz (correct: 8, incorrect: 2)
Pelledead (correct: 8, incorrect: 2)
makaveli1 (correct: 8, incorrect: 2)
kenoh (correct: 8, incorrect: 2)
DivMuzza (correct: 8, incorrect: 2)
LRF (correct: 8, incorrect: 2)
flop12 (correct: 8, incorrect: 2)
mayihavethis (correct: 8, incorrect: 2)
redcharade (correct: 8, incorrect: 2)
fromthedust (correct: 8, incorrect: 2)
bink (correct: 8, incorrect: 2)
astate81 (correct: 8, incorrect: 2)
gaul (correct: 8, incorrect: 2)
tech4mac (correct: 8, incorrect: 2)
Dro40 (correct: 8, incorrect: 2)
malafala (correct: 7, incorrect: 3)
caspa05 (correct: 7, incorrect: 3)
eylk (correct: 7, incorrect: 3)
reddleman (correct: 7, incorrect: 3)
feli2 (correct: 7, incorrect: 3)
slight (correct: 7, incorrect: 3)
snipaks (correct: 7, incorrect: 3)
PKaos (correct: 7, incorrect: 3)
leon39 (correct: 7, incorrect: 3)
MrDabolina (correct: 7, incorrect: 3)
Mushulive (correct: 7, incorrect: 3)
tluper92 (correct: 7, incorrect: 3)
clasonic13 (correct: 7, incorrect: 3)
lynx (correct: 7, incorrect: 3)
Holden (correct: 7, incorrect: 3)
jnrpepaseed (correct: 7, incorrect: 3)
Bangtail (correct: 7, incorrect: 3)
javiermma (correct: 7, incorrect: 3)
tysonman (correct: 7, incorrect: 3)
Goatboy (correct: 7, incorrect: 3)
sadpanda (correct: 7, incorrect: 3)
dolcca (correct: 6, incorrect: 4)
ctc (correct: 6, incorrect: 4)
Eddiethekid (correct: 6, incorrect: 4)
bnninja (correct: 6, incorrect: 4)
shingo88 (correct: 6, incorrect: 4)
jitsuka (correct: 6, incorrect: 4)
Burdock (correct: 6, incorrect: 4)
what1985 (correct: 6, incorrect: 4)
instruction (correct: 6, incorrect: 4)
jonyv (correct: 6, incorrect: 4)
bigpoppapump (correct: 6, incorrect: 4)
Gurman2000 (correct: 6, incorrect: 4)
schizosmurf (correct: 6, incorrect: 4)
hsu9540 (correct: 6, incorrect: 4)
Twon (correct: 6, incorrect: 4)
Pika (correct: 6, incorrect: 4)
kieran45 (correct: 6, incorrect: 4)
djjkenyon (correct: 6, incorrect: 4)
two7sclash (correct: 6, incorrect: 4)
wushu13 (correct: 6, incorrect: 4)
tacco (correct: 6, incorrect: 4)
freddek (correct: 6, incorrect: 4)
fibonacci (correct: 6, incorrect: 4)
IamStuUngar (correct: 6, incorrect: 4)
Fede86 (correct: 6, incorrect: 4)
varunjosh (correct: 5, incorrect: 5)
mattt (correct: 5, incorrect: 5)
jab123 (correct: 5, incorrect: 5)
poincy (correct: 5, incorrect: 5)
TheSnowman (correct: 5, incorrect: 5)
didzis (correct: 5, incorrect: 5)
Gonz (correct: 5, incorrect: 5)
z4pk (correct: 5, incorrect: 5)
josh69 (correct: 5, incorrect: 5)
eperim (correct: 4, incorrect: 6)
gorecki (correct: 4, incorrect: 6)
rocko8181 (correct: 4, incorrect: 6)
holess420 (correct: 4, incorrect: 6)
jab987 (correct: 4, incorrect: 6)
MRbloom (correct: 4, incorrect: 6)
Obdurate (correct: 4, incorrect: 6)
dexbot (correct: 4, incorrect: 6)
ManUnderMask (correct: 4, incorrect: 6)
ObSkewer (correct: 4, incorrect: 6)
5ean2ay (correct: 4, incorrect: 6)
kyodemon24 (correct: 4, incorrect: 6)