LADIES AND GENTLEMEN... WE ARE LIIIIIIIIIIIIIVE!!! FROM THE SOLD OUT
ROGERS ARENA IN VANCOUVER FOR UFC 131: DOS SANTOS VS CARWIN!
AND NOOOOOW...
...IIIIIT'S TIIIIIME!!!


12 FIGHTS IN THE MMA-TORRENTS.COM UFC 131 COMPETITION!
To enter, click the link at the bottom of this post and then enter your predictions in the multiple choice form.
UFC 131: Dos Santos vs. Carwin
Saturday, June 11, 2011
Rogers Arena
Vancouver, British Columbia
These are the fights you must pick:
Main Card (Pay Per View)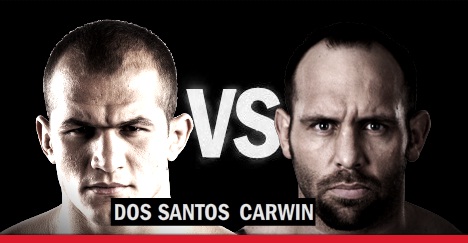 * Heavyweight bout: Brazil Junior dos Santos vs. United States Shane Carwin



* Featherweight bout: United States Kenny Florian vs. Brazil Diego Nunes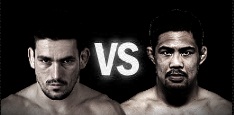 * Middleweight bout: Brazil Demian Maia vs. United States Mark Muñoz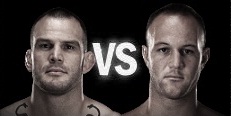 * Heavyweight bout: Norway Jon Olav Einemo vs. United States Dave Herman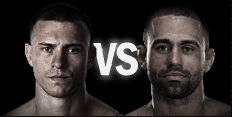 * Lightweight bout: United States Donald Cerrone vs. Brazil Vagner Rocha
Preliminary card (Spike TV)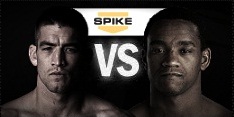 * Lightweight bout: Canada Sam Stout vs. The Bahamas Yves Edwards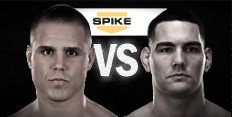 * Middleweight bout: Canada Jesse Bongfeldt vs. United States Chris Weidman
Preliminary Card (Facebook/Youtube)

* Light Heavyweight bout: Poland Krzysztof Soszynski vs. United States Mike Massenzio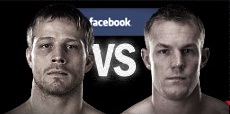 * Middleweight bout: Canada Nick Ring vs. United States James Head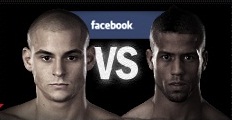 * Featherweight bout: United States Dustin Poirier vs. England Jason Young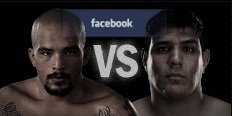 * Heavyweight bout: United States Joey Beltran vs. United States Aaron Rosa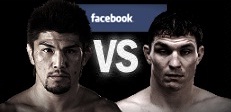 * Featherweight bout: Japan Michihiro Omigawa vs. United States Darren Elkins
Competition Rules:


Please read these important rules...

* You will only be allowed to enter once. Any duplicate attempts will be detected by the system.
* You will not be permitted to change your picks after you have submitted them. You can however save your picks before
submitting them to work on later. To do this you must explicitly use the save function in the competition. Simply leaving
the quiz and returning later will not save your results.
Competition Prizes:

* 12 correct picks =

50

GB + 2 Invites
* 11 correct picks = 40 GB + 1 Invite
* 10 correct picks = 30 GB
REMEMBER TO CLICK

SUBMIT

TO ENTER YOUR PICKS!!!

COMPETITION IS NOW CLOSED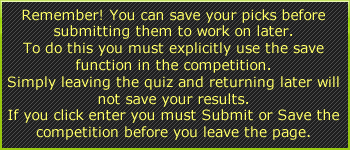 League Points:
Every correct pick made by each user is equal to 1 point. The points are automatically added to the competition league table here:



_________________



FUCK YOU AND ALLLLLLLLLLL YOUR BELTS... >=\