Site Admin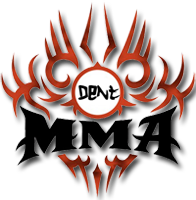 Joined: Tue Apr 07, 2009 12:53 pm
Posts: 12506
Location: In front of you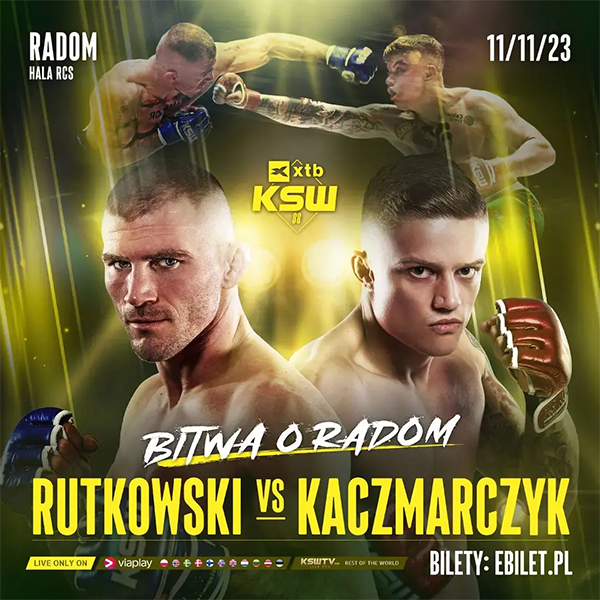 XTB KSW 88: Rutkowski vs. Kaczmarczyk will be a mixed martial arts event held by Konfrontacja Sztuk Walki on November 11, 2023, at the Radom Sports Center in Radom, Poland.
Fight Card

Main card
Featherweight 66 kg Poland Daniel Rutkowski vs. Poland Patryk Kaczmarczyk
Light Heavyweight 93 kg Brazil Henrique da Silva vs. Poland Marcin Wójcik
Middleweight 84 kg Poland Bartosz Leśko vs. Poland Piotr Kuberski
Heavyweight 120 kg Slovakia Štefan Vojčák vs. Poland Kamil Gawryjołek
Women's Strawweight 52 kg Poland Anita Bekus vs. Brazil Maria Silva
Middleweight 84 kg Poland Albert Odzimkowski vs. Serbia Nemanja Nikolić
Featherwweight 66 kg France Ramzan Jembiev vs. Moldova Daniel Tărchilă
Middleweight 84 kg Poland Krystian Bielski vs. Poland Konrad Rusiński
Catchweight 80 kg Poland Jacek Gać vs. Poland Michał Gniady
Background
The XTB KSW 88 gala will be held on November 11 in the sports and entertainment hall of the Radom Sports Center.

In the main event of this event, fans will see an amazing fight that can undoubtedly be called the "Battle of Radom". Daniel Rutkowski , former featherweight title challenger, will face the young wolf of Polish MMA, Patryk Kaczmarczyk.

Daniel Rutkowski is called the best Polish featherweight fighter for good reason. The Pole has been defeated only once since 2016. He lost the championship fight against Salahdine Parnase. In sixteen other fights he triumphed. The Radomian is a former champion of the FEN and Babilon MMA organizations. Out of his sixteen professional wins, he finished his opponents early eight times. In KSW, the following people lost due to his skills: Filip Pejic, Reginaldo Vieira, Lom-Ali Eskiev and Adam Soldaev.

The popular "Rutek" last fought in June. During the XTB KSW Colosseum 2 gala, he faced one of the most promising players of the young generation, Adam Soldaev, and interrupted his great streak of seven wins in a row. Daniel imposed his pace and fighting style from the very beginning. He was better both on the stand and on the ground and showed his dominance over the course of fifteen minutes. Now Daniel will face another young wolf of Polish MMA and announces that this time he will prove his superiority in the cage. Rutkowski is convinced that he is superior to Patryk in every fight and intends to prove it in the round cage.

For Patryk Kaczmarczyk, the fight during the gala in Radom will be his seventh fight in a round cage. The representative of RKT Radom is a former champion of the Armia Fight Night organization. When he entered KSW, he was undefeated and had six wins in a row. It was also awarded the prestigious Heracles statuette in the "Discovery of 2020" category. Already in the round cage, after impressive fights, he defeated Michał Sobiech, Michał Domin, Pascal Hintzen and Daniel Tărchila, but he had to admit the superiority of Robert Ruchała and Dawid Śmiełowski. Patryk last fought at the XTB KSW 85 gala and faced a young talent from Moldova, Daniel Tărchila. The duel was spectacular and dynamic, and the young players fought evenly, in which the fans watched great stand-up exchanges and interesting actions on the ground. Ultimately, however, after three rounds, the judges chose Patryk Kaczmarczyk as the winner of the fight.

Today, Patryk takes sixth place in the ranking of the best KSW featherweight fighters. Before the upcoming match, Patryk does not hide that he will face the biggest challenge in his career. He also says openly that he does not take this fight personally. I respect Daniel very much because he knows what path he has come through and his goal is to defeat the best featherweight fighter in Poland. Patryk does not hide his championship ambitions. He wants to climb to the top of his weight and to get there he must defeat Daniel Rutkowski.

Daniel Rutkowski and Patryk Kaczmarczyk are not only great players, but also fighters who guarantee emotions in the cage. Additionally, they will fight in front of their home crowd. But which of them will emerge from this confrontation as the winner? We will find out on November 11 during the XTB KSW 88 gala in Radom.

In the second fight of the evening , Bartosz Leśko , a specialist in submitting opponents, will welcome the former champion of the FEN organization, Piotr Kuberski, who is debuting in KSW, undefeated in eight fights.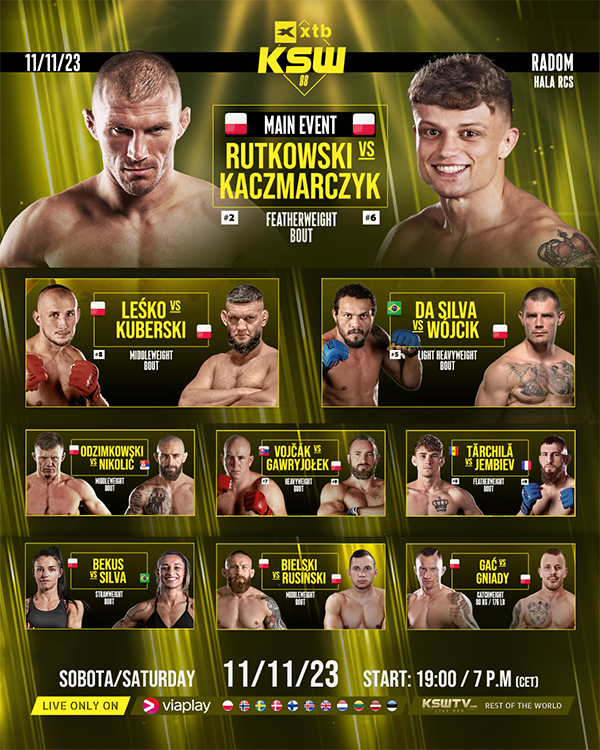 _________________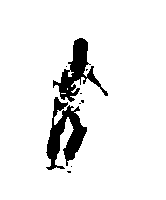 So you wanna be a [bleeping] member? => Get access to the community <=

Looking for a seedbox? RuTorrent, qbitTorrent, Deluge and Transmission included in all packages! Unlimited torrents, unlimited transfers!
Perfect for both beginners and professionals. Watch the files directly in your browser without downloading or download to your device, up to you!


Really Fast 1 Gbit seedboxes - Professional support 24/7/365 - Click to learn more
To get a recurring 10% discount on all seedbox packages use the PROMO CODE: mmatorrents