Site Admin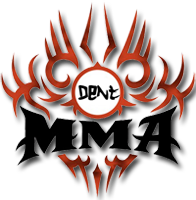 Joined: Tue Apr 07, 2009 12:53 pm
Posts: 12506
Location: In front of you
EFC 109: Henning vs. Mulenga is an upcoming mixed martial arts event by Extreme Fighting Championship scheduled for November 9, 2023 at the EFC Performance Institute in Sandton, South Africa.
Fight Card

Main Card
Cole Henning vs. Humphrey Mulenga 155 lbs
Vince Bembe vs. Demba Seck 145 lbs
Jailson Sousa vs. Khulekani Hlongwa 185 lbs
Dino Bagattin vs. Pietie Coxen 170 lbs
Christopher Matukane vs. Zaakir Badat 170 lbs
Preliminary Card
Adrian Sanchez vs. Sizwe Mnikathi 155 lbs
Godknows Ndlovu vs. Edson Machavane 125 lbs
Luke Hendrikz vs. Vincent Nakana 125 lbs
Johannes Rudolph vs. Vuyo Jula 125 lbs
Johan Pfahl vs. Jeremie Tshibala 185 lbs
Guide Moyo vs. David Mambo 145 lbs
Patrick Ocheme vs. Guelor Sondi 155 lbs
Background
In a sensational turn of events, power-punching knockout artist, Cole 'The Hitman' Henning looks to be the first EFC athlete to beat the Zambian technical phenom, Humphrey 'King Cobra' Mulenga in the main event of EFC 109 on the 9th of November in Johannesburg. This is after the highly-anticipated bad blood rematch between Dino Bagattin and Conrad Seabi is being postponed following 'Cagewise' informing the promotion of a scheduling conflict even though the legendary Bagattin remains on the card!

That means 'The Hitman' marks his eight year in Africa's premier combat league with a main event billing. A natural-born finisher with a highlight-reel that's the envy of many other lightweights, Henning rarely goes the distance, as evidenced in his devastating finish of fellow stalwart, Tumisang Madiba at EFC 91 and his superb guillotine choke of Tapiwa Katikati just four months ago. He must now face the Zambian rising star Mulenga, who has yet to be knocked-out or submitted! Having already fought four times this year both in Africa and the Middle East, King Cobra has finished ALL of his fights in the first round, announcing himself to EFC fans around the world in style with a submission win over Guelor Sondi. Will this incredible winning streak continue as Mulenga now finds himself in the crosshairs of the one and only 'Hitman'!

The precursive war begore this bout is equally tantalising, as the Dominator's Den disciple Vince Bembe returns to the Hex on a mission to bounce back to winning ways after his title-fight loss against Igeu Kabesa in June with an exhilarating matchup against Senegal's Demba Seck. Combining an almighty right hand with a grinding submission game, the Cedric Doyle-trained standout has yet to be knockout-out in his entire professional career and continues to thrill fans with his dynamic grappling finishes like the Von Flue choke over Given Majuba that sent a burn notice to the 145lb roster on his debut!

In his first fight of the year, The 'Black Tiger' from Dakar shocked the fans and World Sports Betting pundits with a war for the ages against the ever-dangerous and wily Stephan de la Rey in one of the most memorable fights of 2022. Training on the shores of the North Atlantic in Cambérėne Pikine, the athletic wrestler has shown that he's willing to stand and trade and walk through fire to get his fist raised once the dust has settled.

Also featured on this superb main card, and after a stunning ground and pound victory over veteran Pietie Coxen at the historic EFC 100 card last December, PFA's senior BJJ coach Jailson Sousa gets his first assignment of 2023 against the 6-year veteran of the Hex, Khulekani 'Cold Steel' Hlongwa. With one of the best ground games in the mother city, Sousa has guided many EFC stars to submission victories with his jiu-jitsu but continues to improve his stand-up thanks to the boxing legacy of the Mouneimne clan. But his opponent is here to overcome the bitterness of a highly-contentious no-contest against Jeremie Tshibala last month and has campaigned EFC matchmakers for a swift rebooking to remind the fans of his first round finishing power.

Despite losing his opponent and main card slot, EFC fans will be delighted that the former champion Dino Bagattin will still get the opportunity to remind them of his legacy of silky smooth kickboxing and silvered tongue-lashings as another old foe steps into Seabi's absent shadow to face the 'Mayor of the Vale'. Aforementioned hex-vet Pietie 'Thunder' Coxen who boasts stoppages over Wade Henderson, Robert Swanepoel and HP Van Staden will now face the man who controversially clashed heads with him at Carnival City at EFC 82. That fight ended in a no-contest in the first round and only now, over four years later do the fans finally get to witness two greats running it back to settle the score!

Massive welterweight from Apex South, Christopher 'Savage' Matukane went the distance against the imposing Wallace Okosso and took the judge's decision in an absolute slugfest. He now gets a step-up in competition against East Coast Brazilian Jiu-Jitsu wizard Zaakir Badat. With his blackbelt from South African BJJ legend Penny Thomas, the Novagen grappler finished all of his first five fights with first round finishes and has demonstrated across the world his stunning variety of submissions from heel hooks to inverted triangles. But Matukane is 'Savage' by name and 'Savage' by nature and continues to improve into an athletic and powerful all-round mixed martial artist.

The featured prelim bout is a fascinating Cape Town/Pretoria clash as Mother City Matador Adrian 'El Rayo' Sanchez takes on CIT veteran, Sizwe Mnikathi. After entering the Hex over 9 years ago Mnikathi has fought the best in the 145lb division, with his past 3 victories all being first round rear-naked chokes, thanks to an-ever improving ground game that goes hand in hand with his gritty phone-booth trading style. But Sanchez has found a happy home of hurt at Pride Fighting Academy which he cites as a reason for his second-round TKO of Glody Kanzeko, four months ago. With equally impressive wins over Chris Dove, Rod Kena and Christian Bobo, Sanchez is out to prove he deserves to be taken seriously as a 155lb title contender.

With eight action-packed bouts on the preliminary fight card, with the entire EFC 109 event showcasing the combat skills of 26 athletes, this is the biggest card of the year, not only in mixed martial arts, not only in South Africa, but in any sports promotion of any combat code in the Southern Hemisphere this year. Proving yet again that after 14 years in business, EFC continues to flourish and continually to set the highest bar in sports entertainment.

EFC 109 Henning vs Mulenga for the lightweight bout presented by World Sports Betting takes place on Thursday 9 November live from The EFC Performance Institute in JHB, South Africa.


_________________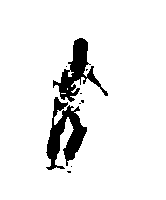 So you wanna be a [bleeping] member? => Get access to the community <=

Looking for a seedbox? RuTorrent, qbitTorrent, Deluge and Transmission included in all packages! Unlimited torrents, unlimited transfers!
Perfect for both beginners and professionals. Watch the files directly in your browser without downloading or download to your device, up to you!


Really Fast 1 Gbit seedboxes - Professional support 24/7/365 - Click to learn more
To get a recurring 10% discount on all seedbox packages use the PROMO CODE: mmatorrents