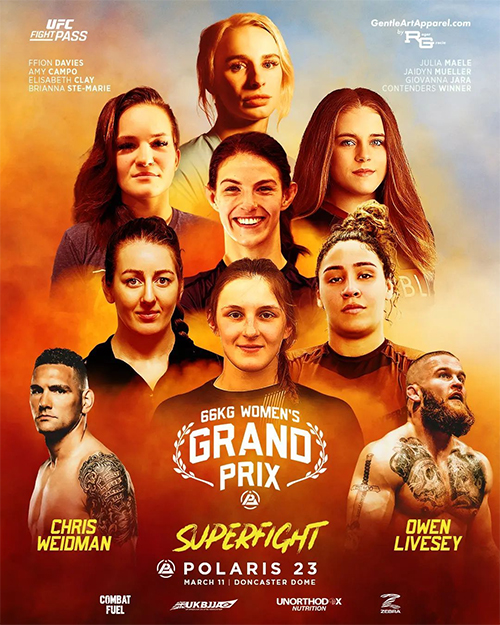 Polaris 23: Womens Grand Prix is a grappling Grand Prix Tournament event to take place on March 11, 2023 at the Doncaster Dome in Doncaster, England.
Fight Card

Womens Grand Prix (UFC Fight Pass)
Ffion Davies
Amy Campo
Elisabeth Clay
Brianna Ste-Marie
Julia Maele
Jaidyn Mueller
Giovanna Jara
Contenders Winner
Super Fights
Chris Wiedman vs. Owen Livesey
Background
Polaris is to bring Eight of the best women in the world to grapple for a $20,000 prize at Europe's biggest and best professional jiujitsu event, plus an incredible superfight and a stacked undercard full of local talent. Do not miss your chance to see professional jiujitsu live and in person in the North of England.