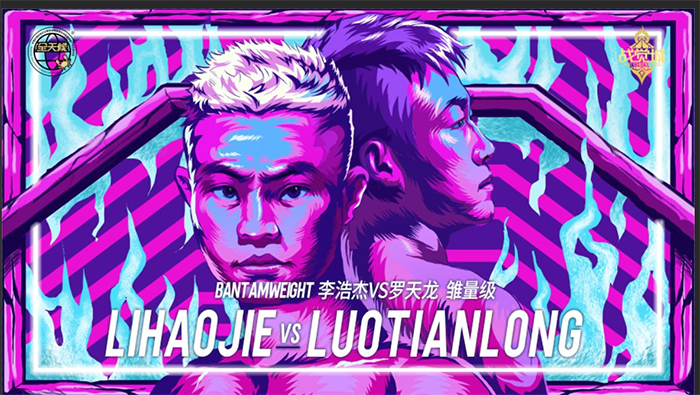 JCK MMA 2022 Week 14: Haojie vs. Tianlong is an upcoming mixed martial arts event of the JCK 2022 Regular Season scheduled for July 31, 2022 at the JCK Arena in Haikou, Hainan, China.
Fight Card

Main Card (UFC Fight Pass)
Haojie Li vs. Tianlong Luo 135 lbs
Lile Du vs. Ze Wu 135 lbs
Meng Ding vs. Damu Wu 170 lbs
Liucai Cui vs. Ketuogesi Meng 135 lbs
Guoqing Bai vs. Kurban Wubukasimu 135 lbs
Guang Ying vs. Jinping Wang 135 lbs
Wenyun Zhou vs. Jinbo Zou 125 lbs
Bingyin Wang vs. Hexigetu 125 lbs
Guangmei Han vs. Wusamo Hailai 115 lbs
Background
The 14th game of JCK Zhanjuecheng 2022 season will be held in Haikou on July 31st.
The main event of this headline is a bantamweight duel, Li Haojie against Luo Tianlong.
The other lineups include: Cui Liucai, Mengke Toges, Wu Ze, Du Lile, Wang Bingyin, Hexigetu, Ding Meng, Udamu, etc.
Double events this week, "the lineup exploded this Saturday and Sunday for two consecutive days".