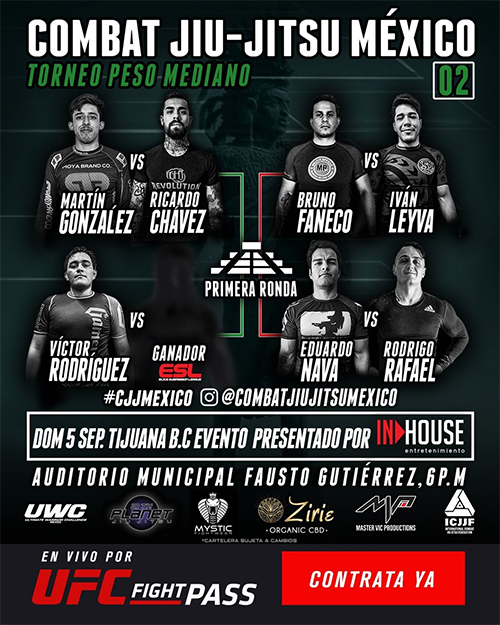 Combat Jiu-Jitsu Worlds 2021: Mexico 2 is an upcoming grappling event scheduled for September 5, 2021 at the Fausto Gutierrez Municipal Auditorium in Tijuana, Mexico.
Fight Card

Main Card
Martin Gonzalez vs. Ricardo Chavez
Victor Rodriguez vs. Ganador ESL
Bruno Faneco vs. Ivan Leyva
Eduardo Nava vs. Rodrigo Rafael
Background
This will be a Welterweight tournament.

EBI is a submission only jiu-jitsu tournament, featuring 16 competitors with the winner taking home a possible $20,000. Every EBI tells the story of one man who fights his way to the top of the bracket, defeating four others in a contest of masterful techniques, strength, and will. No points. No advantages. Submission Only.