Site Admin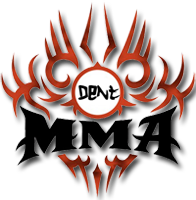 Joined: Tue Apr 07, 2009 12:53 pm
Posts: 11317
Location: In front of you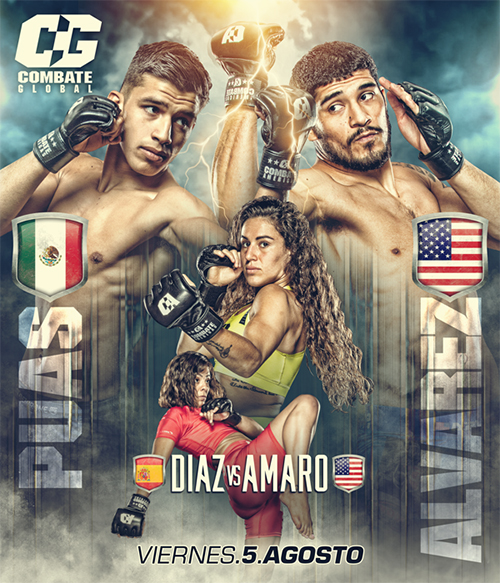 Combate Global 46: Pérez vs. Álvarez is an upcoming mixed martial arts event scheduled for August 5, 2022 at the Mediapro Studios in Miami, Florida, United States.
Fight Card

Main Card
Lightweight Mexico Cristian Pérez vs. United States Samuel Álvarez
Strawweight Spain Claudia Diaz vs. Unites States Andrea Amaro
Catchweight 175 lbs Mexico Ivan Castillo vs. Panama Vernon Ramos
Preliminary Card
Catchweight 150 lbs Mexico Axel Diaz vs. United States Chris Boasso
United States Alison Beth Milliron vs. Canada Tanya Nijjar
Background
Lightweight (155 pounds) main event and a classic Mexico versus USA showdown, Cristian "Puas" Perez (9-1) will square off with Samuel "The Alley Cat" Alvarez (7-5).

At 22 years of age, Perez of Ensenada, B.C., Mexico is the number two-ranked Combate Global lightweight in the world, and the 2021 "Fighter of the Year."
Perez reeled off five straight wins last year – four by way of (T)KO or submission – and kicked off 2022 with a unanimous decision win over Spain's Sebastian Santana Guedes on April 22.

Alvarez is a 29-year-old Brazilian Jiu-Jitsu brown belt and a self-proclaimed black belt with "these hands".
Alvarez holds an overall record of 4-1 in La Jaula, the Combate Global competition cage, and is coming off an entertaining, split decision victory over Mexico's Jordan Beltran on May 13.

In a featured women's strawweight (115 pounds) contest, Muay Thai champion Claudia Diaz (18-11-1) of Barcelona, Spain via Miami will take on Andrea Amaro (2-2-2) of El Paso, Texas.

A featured matchup will pit Ivan "Choko" Castillo (22-15) of Ensenada against Vernon Ramos (7-1) of Panama City, Panama at a catchweight of 175 pounds.

The preliminary bout card will be highlighted by a 150-pound catchweight contest between Axel Diaz (4-2) of Mexico City, Mexico via Stockton, CA and Chris Boasso (3-3) of Miami.

In a second women's strawweight bout, Alison Beth Milliron (2-1) of Petoskey, MI will face Tanya Nijjar (0-0) of Kelowna, B.C., Canada.


...

Cristian "Puas" Perez (9-1) returns to action against the experienced Samuel "Alley Cat" Alvarez in this week's main event for CG 2022 August 5: Perez vs Alvarez.

Also, in a women's fight at 115 pounds, Claudia Diaz (18-11-1 combined martial arts record) looks to get back in the win column when she faces Andrea Amaro (2-2)


Perez vs Alvarez

Last time Perez, ranked second in the lightweight division, performed inside la jaula, he put on a grappling clinic defeating Sebas Santana Guedes in April by way of unanimous decision. He controlled the entire fight leaving Guedes questioning how he can find an opening to land something.

Perez, who has trained with the GOAT Shed Academy in Miami and the Blackxicans in Mexico, says he has upped his training perfecting his striking working with top ranked boxers Omar Aguilar and Ruben Aguilar. He also just received his purple belt in Brazilian Jiu Jitsu.

As for Alvarez, ranked seventh in the lightweight division, he returns to action after defeating Jordan Beltran by split decision in May. Alvarez, how has great wrestling, traded hands with Beltran. He directed the fight to his liking. He trains out of Gracie Jiu Jitsu and Gracie Fighter Stockton, California.

Expect both men to exchange hands right from the start especially since Perez has been training with boxers, he would like to test his skills he as been defining. As for Alvarez, he'll retaliate with his fists. If the fight goes to the ground, Perez could capitalize on his jiu jitsu, but Alvarez sharp wrestling could allow him to escape and transition when necessary.


Diaz vs Amaro

The Muay Thai expert, Diaz returns to action after falling short of a victory against Manuela Marconetto by way of decision back in April. Since then, she packed her bags from her Texas gym and moved into Miami's MMA Masters where she has been training for this camp. The gym counts on jiu jitsu extraordinaire Daniel Valverde.

On the other side, Amaro is coming off her first victory in Combate Global when she defeated Carolynn Cordoba by technical knockout in the first round back in April. She trains out of the Zen Martial Arts, 10th Planet and Elite Kickboxing in Texas.

Right from the start, Diaz will display her stand up game combining her striking and kick combinations. Amaro, who has great cardio, will be able to counter, which could be a back-and-forth type of fight. However, should the fight go to the ground game, a slight advantage will go to Amaro.
Aug 3 - Updated fight card & background
Aug 5 - Updated poster & background

_________________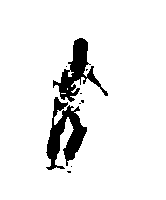 Real fast 1 gbit seedboxes - Professional support 24/7/365
Can off course be used on any tracker to gain ratio - Its pure freedom in a box!
Torrentflux or Dedicated Servers - 100% anonymous and encrypted - Welcome to try us out - 30 days money back garantuee!