Site Admin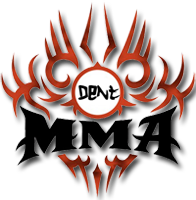 Joined: Tue Apr 07, 2009 12:53 pm
Posts: 12506
Location: In front of you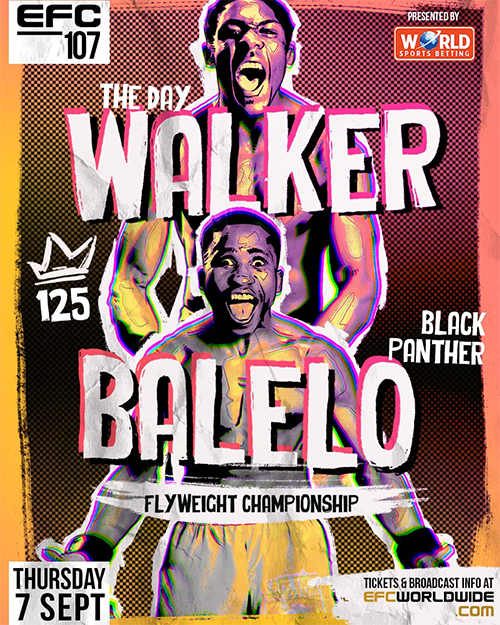 EFC 107: Walker vs. Balelo is an upcoming mixed martial arts event by Extreme Fighting Championship scheduled for September 7, 2023 at the EFC Performance Institute in Sandton, South Africa.
Fight Card

Main Card
Flyweight Gift Walker vs. Terence Balelo
Vacant Flyweight Championship
Bantamweight Eduardo Barros vs. Faeez Jacobs
Flyweight Tumelo Manyamala vs. Fafa Dwama 125 lbs
Lightweight Humphrey Mulenga vs. Tapiwe Katikati
Featherweight Simbarashe Hokonya vs. Divin Bosomi
Preliminary Card
Flyweight Ntene vs. Kgaugelo Moitshela
Featherweight Ayanda Zwane vs. Elvis Ngwalangwala
Bantamweight Sibusiso Sovendle vs. Godfrey Mkhwanazi
Lightweight Robert Swanepoel vs. Angelo Foloti
Background
The countdown to a new flyweight champion being adorned at EFC 107 on the 7th of September has begun! In three weeks time, either Gift Walker or Terrence Balelo will be able to call themselves the new 125lb ruler of African mixed martial arts. With identical records, neither athlete has gone the distance inside the Hexagon with both boasting scintillating first-round finishes, setting the stage for the biggest fight of their careers in the ultimate proving ground of human combat. 'The Day Walker' stamped his title application with an earth-shattering win over France's Boualem Sahraoui with a patented House of Tinkerbell submission finish. 'The Black Panther' has similarly astonished fight fans with every single finish in the first with concussions, conquests and confidence. This will be the biggest fight of their lives and with current 135lb champ Nkazimulo Zulu also calling for a flyweight shot, the winner will already have a massive target on his back.

Furthermore, Cape Town fighting legend Faeez 'The Troublemaker' Jacobs returns to the same Hex in which he won the bantamweight title four years ago before plying his destructive trade on foreign shores. Re-entering the EFC Performance Institute he now draws swords with the Angolan wrecking-ball, Eduardo Barros. With a high-pace counter strategy and a turbo gas tank that runs for days, the Luandan standout has yet to grace the Hex this year and will look to open his '23 account with another stellar first-round finish. But Cape Town's 'Troublemaker' has the 'X' factor in unorthodox striking and pure determination, a deadly combination that has endeared him to the hearts of millions.

As the EFC's women's divisions continue to flourish, Summerstrand's standup-specialist Crystal van Wyk will hope to re-enter the winning column in a must-win bout against the Vaal's fearsome Imke Smit. Now training at Mighty Warriors with Stefan Brown, Smit is a 1st degree Kickboxing Black Belt and Krav Maga specialist with deadly hand speed and a fast scramble who is always prepared to scrap to the bitter end. But Van Wyk has a storied Muay Thai career with her Brazilian Jiu-Jitsu prowess lately adding an element of danger whenever the bell sounds. With last year's dramatic first-round finish of Peris Githeka still fresh in the memories of fight tans, 'The Lovely' knows she'll have her hands full in repeating the feat against the tough-as-nails Smit.

Staying with Mother City marauders, Pride Fighting Academy's undefeated flyweight, Tumelo Manyamala continues his impressive ascent up the flyweight rankings having finished ALL of his opponents in the Hexagon, including standout Salahuddin Plaatjies. Fresh off another TKO against Tanzania's Dauda Rajabu, 'Bones of Steel' will face his next foe in the Hex, fellow Capetonian Fafa Dwama. With a highly-impressive roster of downed-targets, Dwama has victories over the likes of Themba Mkhize, Sylvester Chipfumbu and Asiashu Tshitamba and recently took Dansheel Moodley the distance, displaying pure grit, deceitful footwork and fluid jiu-jitsu to bamboozle and beguile. 'Kilo Ya Mombele' will draw upon his six-year career in the EFC to bring all of his experience to bear on the young rising star in a division that will look very different after EFC 107's main event title fight.

Rounding-off this incredible main card is Zambian MMA sensation Humphrey Mulenga who has yet to go past the first round in every single one of his five pro fights. Having trained with UFC star Themba Gorimbo and Africa's bantamweight goat and Ares Champ, Demarte Pena, Mulenga is coming off a series of jaw-dropping triumphs from across the world as he accumulates international experience and exposure. A technical kickboxer with an explosive ground game who likes to pile on the pressure right from the first klaxon, he now confronts his most experienced adversary to date, The Mighty Warrior, Tapiwa Katikati. Upon entering the EFC just two years ago, the Durban-based Zimbabwean went on a 5-fight winning tear, mixing up victories with chokes and knock-outs to rightly justify talk of impending contendership. But losses on other continents and a submission defeat to Cole Henning at EFC 104 two months ago, has prompted the Team MMA fighter to get straight back into the Hex in the hunt for absolution. In a massive Zimbabwe versus Zambia scrap, who will be crowned the King of Kariba!?

With an outstanding preliminary card featuring the brightest talents from across the continent, EFC 107 is set to be appointment viewing for sports fans across the world who continue to increase audience figures for the biggest combat promotion in the Southern Hemisphere. Either Gift Walker or Terrence Balelo will walk away with the greatest prize in MMA.


_________________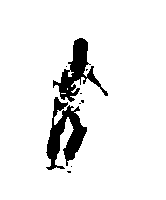 So you wanna be a [bleeping] member? => Get access to the community <=

Looking for a seedbox? RuTorrent, qbitTorrent, Deluge and Transmission included in all packages! Unlimited torrents, unlimited transfers!
Perfect for both beginners and professionals. Watch the files directly in your browser without downloading or download to your device, up to you!


Really Fast 1 Gbit seedboxes - Professional support 24/7/365 - Click to learn more
To get a recurring 10% discount on all seedbox packages use the PROMO CODE: mmatorrents