---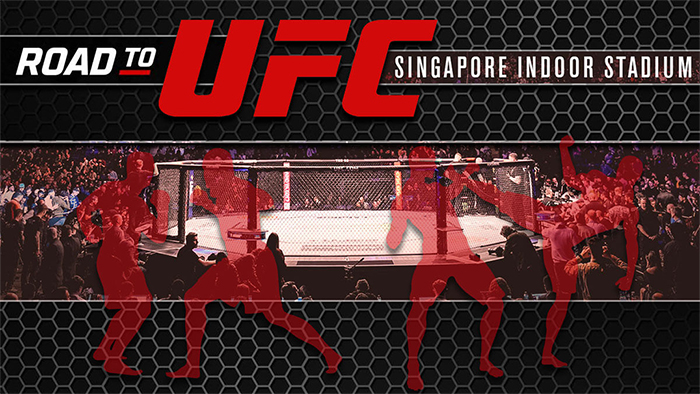 Road to UFC: Singapore 2 is an upcoming mixed martial arts event scheduled for June 9, 2022 at the Singapore Indoor Stadium in Singapore.
Fight Card

Main Card (UFC Fight Pass)
Bantamweight Min Woo Kim vs. Young Jin Hwang
Bantamweight quarterfinals
Featherweight Jun Young Hong vs. Koyomi Matsushima
Featherweight quarterfinals
Flyweight Qiu Lun vs. Wallen Del Rosario
Flyweight quarterfinals
Lightweight Jeka Saragih vs. Pawan Maan Singh
Lightweight quarterfinals
Flyweight Takeru Uchida vs. Shaun Etchell
Background
ROAD TO UFC is a ground-breaking "win and advance" tournament that will take top MMA prospects from Asia and give them a pathway to a UFC contract. The tournament will feature eight mixed martial arts athletes competing in each of four men's weight classes: flyweight, bantamweight, featherweight and lightweight.

The opening round of ROAD TO UFC will take place across two days, June 9 and June 10, at the Singapore Indoor Stadium ahead of UFC® 275: TEIXEIRA vs PROCHAZKA, UFC's first Pay-Per-View event in Southeast Asia. The semifinals and finals are scheduled for later this year. A UFC contract will be awarded to each of the four division's winners.

The participating athletes in ROAD TO UFC are expected to come from Japan, Korea, Philippines, Thailand, Indonesia, India, and from the UFC Academy in China. To provide additional opportunities for MMA prospects in Asia, there will also be one non-tournament bout on each card, for a total of five bouts on each event. All rounds of the tournament will take place in front of a live audience, with location and venue details announced prior to each event.

ROAD TO UFC will be the first UFC series to be produced in 4K Ultra-high-definition.