---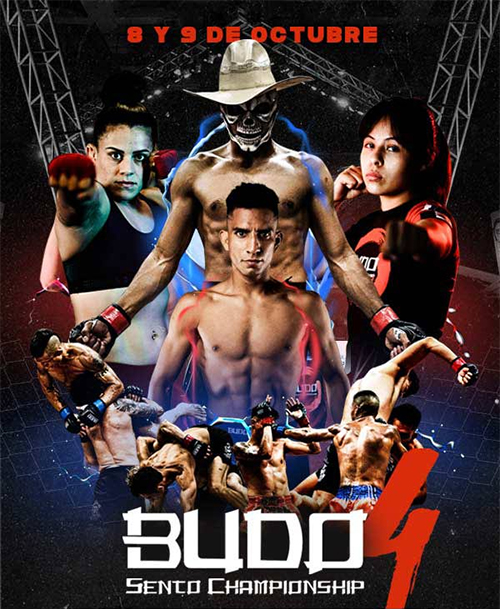 Budo Sento Championships 4: Rosaldo vs. Linares is an upcoming mixed martial arts event scheduled for October 8, 2021 at the Gimnasio Juan De La Barrera in Independence, Ciudad De México, México.
Fight Card

Main Card (UFC Fight Pass)
Alexis Rosaldo vs. Freddy Linares
Featherweight Championship
Nayara Arnault vs. Karla Pastrana
Womens Flyweight Championship
Marcos Mariano vs. Leo Rodríguez
Romario Orozco vs. Alessandro Masedo
José L. Ríos vs. Roman Barro
Daniel Nuñes vs. Daniel Villa
Leticia Baltazar vs. Sherly Sánchez
Rafael Espino vs. Juan C. Castro
Atzin Reguera vs. Estefanía Rodríguez
Axel Jiménez vs. Arturo López
Background
"La única liga profesional de artes marciales que incluye combates de Jiu Jitsu, Muay Thai y MMA".
Budo Sento Championships 4 will be a full weekend event with MMA Friday October 8th, Submission Saturday October 9th and Muay Thai Saturday October 9th.