Site Admin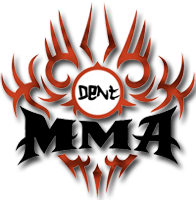 Joined: Tue Apr 07, 2009 12:53 pm
Posts: 8462
Location: In front of you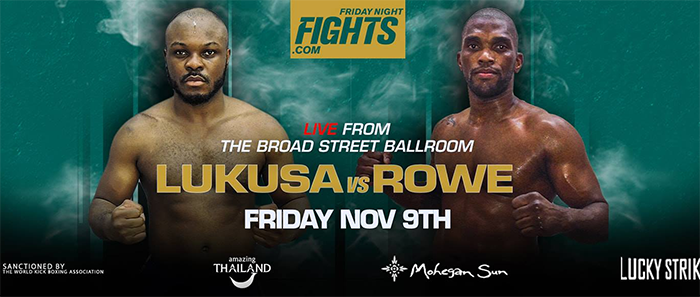 Friday Night Fights 11/09/18 - Lukusa vs. Rowe is a may thai event scheduled to take place on November 9, 2018 at the Broad Street Ballroom
New York, United States.
Fight Card

Main Card (UFC Fight Pass)
Chris Lukusa vs. Greg Rowe
Omar Ahmed vs. Brima Kamara
David Agbodji vs. Nick Prisciandaro
Austin Amell vs. Juan Cortez
Pri Jindal vs. Noriko Villar
Background
Chris Lukusa and Greg Rowe will meet to determine who will be the middleweight champion. Lukusa, now a resident of New York via Congo along with Rowe, a NYC native have both competed at some of the highest levels of their sport. Both of these fighters understand what is on the line when they meet!
Omar Ahmed and Brima Kamara will also be competing on the card. Ahmed returned to the ring after a long lay off when he competed for Glory while Kamara recently upset Philadephia's PJ Sweda on the FNF September 14th card. Ahmed, an aggressive and technical fighter looks to get back to his winning ways as Kamara aims to build off of his recent win with another victory against the home town fighter.

_________________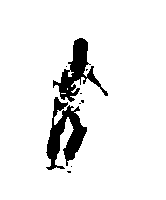 Real fast 1 gbit seedboxes - Professional support 24/7/365
Can off course be used on any tracker to gain ratio - Its pure freedom in a box!
Torrentflux or Dedicated Servers - 100% anonymous and encrypted - Welcome to try us out - 30 days money back garantuee!