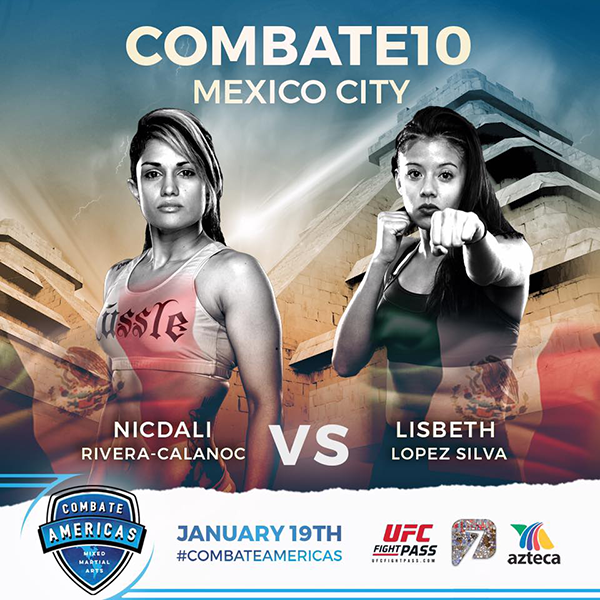 Combate Americas 10: Swanson vs. Lopez | Jan 19, 2017 | El Plaza Condesa | Mexico City, Federal District, Mexico.
Fight card (UFC Fight Pass)
Steve Swanson vs. Gustavo Lopez
Nicdali Rivera-Calanoc vs. Lisbeth Lopez Silva
Mark Delarosa vs. Ivan Hernandez Flores
Jose Ceja vs. Joey Ruquet
Rafa Garcia vs. Raul Najera Ocampo
Rodrigo Vargas Mejia vs. Marco Antonio Elpidio
Kevin Garcia vs. Enrique Barragan
Alex Velasco vs. Julio Cesar Cruz
Heriberto Tovar vs. Christofer Ramirez
Background
Combate Americas, LLC. is the first U.S. Hispanic Mixed Martial Arts (MMA) sports franchise in history, designed to build Latino fighting champions and serve Hispanic fans, one of the world's most avid groups of prize fighting enthusiasts.